HOW ROLES WORK IN DATAHUB
Every user in DataHub has a role, and a user's role determines what actions they are authorized to perform. A user's role is specific to an Organization (Org) and Site. For example, one could have the role of Site User for Org A, and Org Admin for Org B. The roles in DataHub are very simple and are explained below.
Admin vs User Roles
A "user" role means the user can only access and manage things they create/upload, such as analytics, design files, or dataset. On the other hand, an "admin" can access and manage all that was created/uploaded to a site or org in which they are an admin of, including those that are created by someone else. Admin can also manage DataHub configurations such as integrations.
Site vs Org Roles
A "site" role applies to a single site. For example, a Site Admin only gives a user admin rights to a specific site. However, an Org Admin has admin rights for all sites in the organization.
PERMISSIONS MATRIX
The table below shows the permissions and access each user has.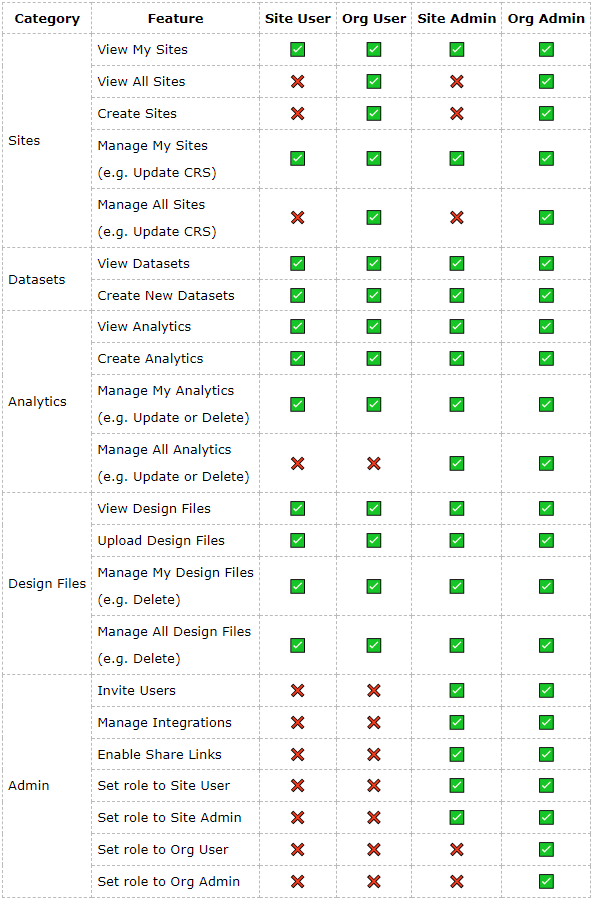 SETTING USER ROLES
To set User Roles in DataHub:
1. Click on the site name navigate to the "User accounts and roles".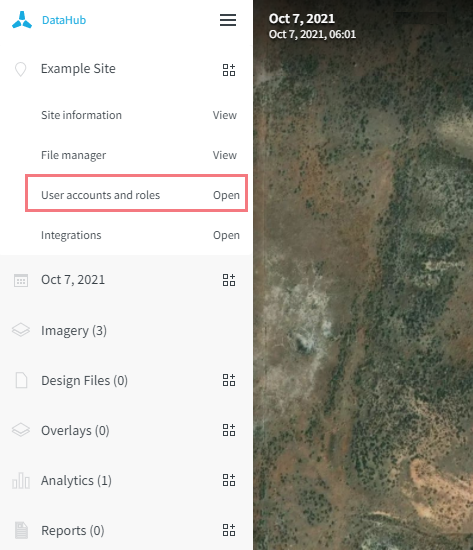 2. Find the user and click on the three dots on the right to access the list of actions. Assign or revoke a user role and access at will.