Using the Distance and Grade Analytic
1. Click the More button in the Analytics card to open the list modal:

2. Select Create New Analytic button at the top left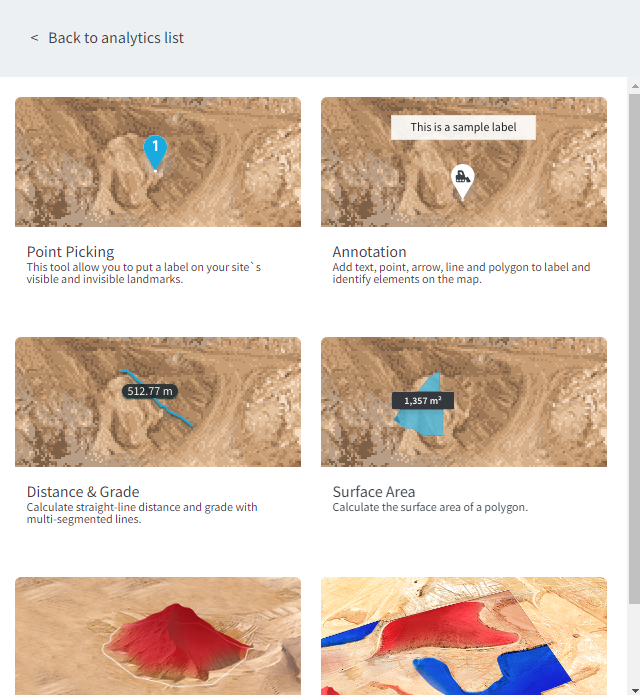 3. Select Distance & Grade from the displayed modal window:
4. Name the Analytic.

5. The app will display an Instruction banner at the top of the 3D map panel. Follow the instructions by clicking the map to draw the line. Double-click to complete the line.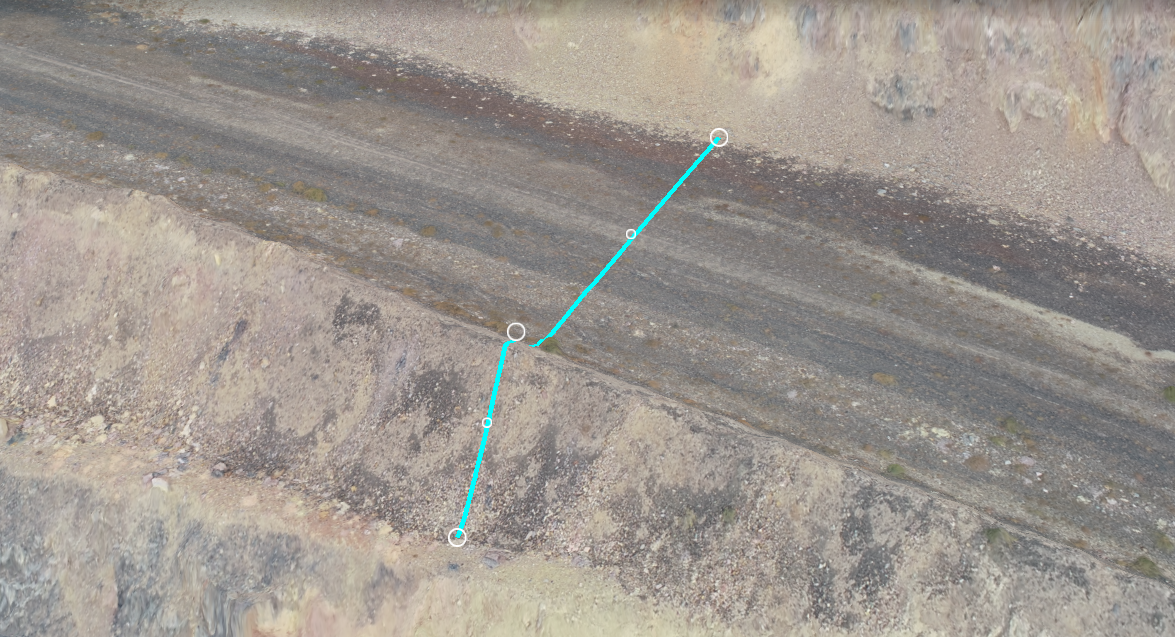 6. Click and drag to move the position of points within the line. To add points, click the smaller circles in the middle of each line segment. To delete points, click them once, then click the delete button.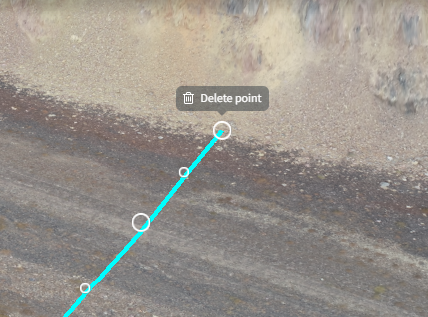 7. When done, click Done to save your progress and calculate the distance and grade for the line. The calculation results will be displayed in the bottom drawer and along each segment of the line in the 3D map panel. The values displayed in the drawer are averages for the entire line. The values displayed in the 3D map panel are for the individual line segments. Below the numerical results, a cross-section graph is displayed, which shows the profile view of the terrain along the line.

8. Click and drag in the graph to see the coordinates for that point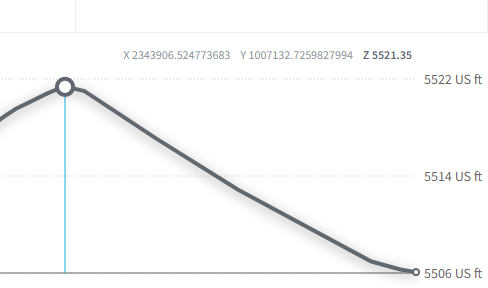 9. Click the graph to display an icon in the map panel at the corresponding location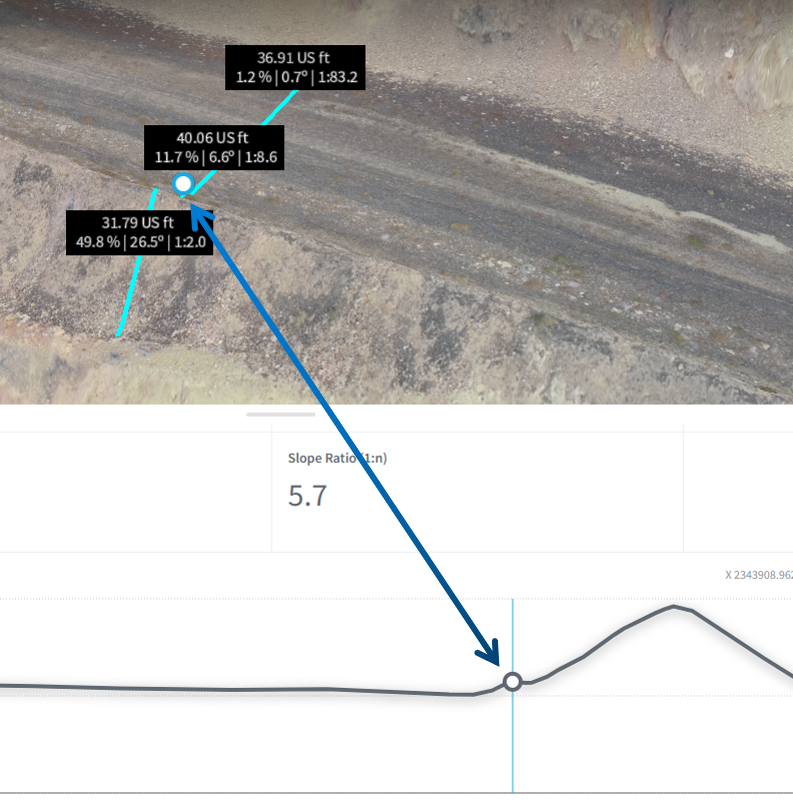 10. In Edit mode, click Add Surfaces in the drawer to add up to 4 additional surfaces (can be terrain datasets or surface design files)
11. To edit the line (move, delete, or add more points), click the Edit button at the top right of the bottom drawer to enter edit mode. You can adjust the coordinates of the points in the 3D map panel by moving them, or in the bottom drawer by selecting the three dots menu of the point you wish to update and choosing Set Coordinates. Additionally, you can click the row in the drawer and look for the red circle in the 3D map panel to determine which to adjust.
12. To rename or delete the analytic, click Done, then click the three dots button to the right of the Edit button.
13. To download the calculation results in a CSV file or export them as a PDF report, click the three dots button to the right of the Edit button and choose the desired option.