Inviting People to a Site
Org and Site administrators have two options for accessing the module to invite people.
a. Click on the three lines button in the top left and then select "Manage user accounts and roles"
b. Click on the site name and select "Open" next to User accounts and roles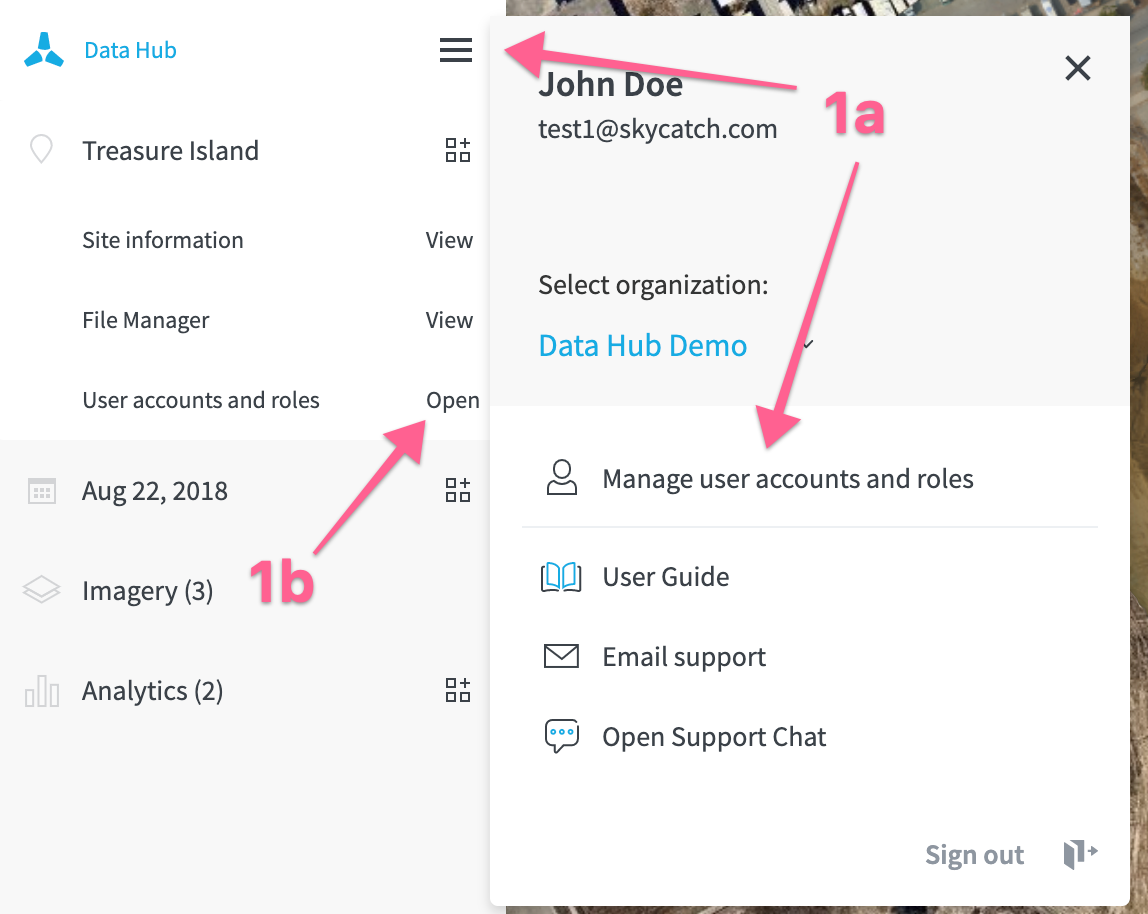 Click on "Invite People" in the next screen.




Add users by entering their email addresses into the box, using a comma between each to separate them. You can also copy and paste a list of email addresses directly into the text box.




If you would like to enable access on more than one site, click on the drop down arrow to the right of the site name. This will give you a list of all the sites available that you can select.




After adding the email addresses and selecting the sites you wish to enable access to, click on "Send invitation(s)" to complete the process. The newly invited users will receive an email with a link where they can complete sign up and set a password for their account.