What are Control Points?
Our Skycatch data processing pipeline accepts two types of control points: ground control points (GCPs) and checkpoints (CHPs).
1. GCPs are used during the data processing step to accurately georeference and calibrate your images. Once you determine the survey-grade coordinates at the center of each point, they serve as reference points to accurately align your digital maps with real-world measurements during processing. GPS data can have a margin of error of up to 1m, depending on conditions at the site, so GCPs are recommended if more accurate data is needed.
2. CHPs are not taken into account for processing and calibrating your models; CHPs' coordinates are used to assess the accuracy of your project by comparing its true predetermined locations with the positions of processed ground control points. CHPs help you see the amount of error in a project.
Note: Checkpoints are currently only used for verification purposes if the user reports an issue with the accuracy of their dataset, so you will not automatically receive an accuracy report if you choose to upload control points with a dataset.
Why Are Control Points Important?
Control points ensure that the latitude and longitude of any point on your map correspond accurately with actual GPS coordinates. This is especially important in situations where precision mapping and true global accuracy are needed.
If you are uncertain about whether your project requires control points, you can always contact our team at support@skycatch.com.
How Do I Lay a Control Point?
The process of laying both types of control points (GCPs and CHPs), is the same. Follow these steps to lay your control points:
Determine the altitude of your mission. When flying higher than 40 meters above ground level (AGL), use large-sized (46"x46") control points. When flying at or below 40 meters AGL, use small-sized (24x24") control points.

Place a minimum of 4 GCPs around the perimeter of your site. Depending on the size of your site and its terrain, you may need to place more GCPs within the site itself. There's no set distance for GCPs to be apart, but make sure they're spaced far enough apart to avoid confusion.

Place CHPs around your site. It is up to your discretion to place CHPs around the site as needed.
Common mistakes to avoid when laying control points include the following:
Excessive shade or glare can make your control points difficult to identify on your map.

Make sure your control points are unobstructed by placing them on flat surfaces and in open spaces. For example, do not lay control points underneath trees.

If your area of interest has significant elevation changes (hills, rocks, valleys, mines, etc.), not placing at least one control point on each of the different elevations can compromise the accuracy of your map.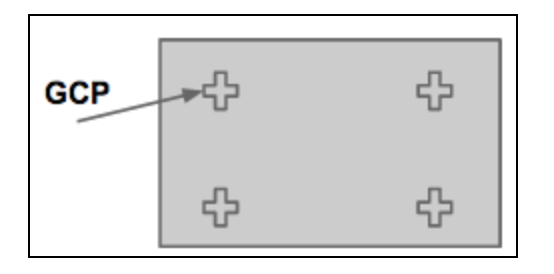 Example of proper placement of GCPs around the perimeter of the site: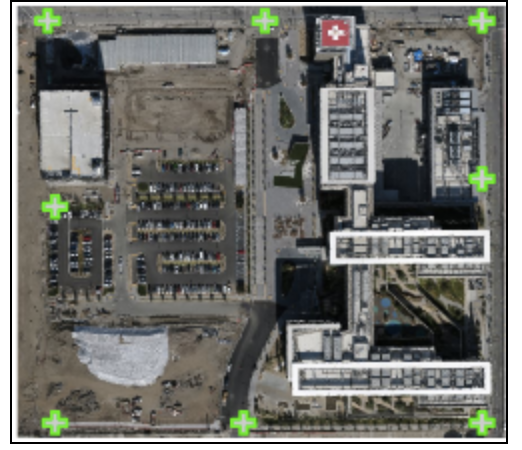 Example of improper GCP placement: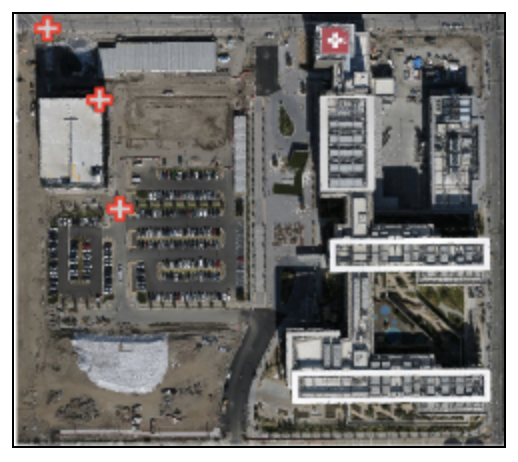 How Do I Measure the Location of My Control Points?
Remember to do the following when taking your measurements:
1. Use an RTK or PPK GPS receiver. Common products used include Trimble, Leica, etc.
a. Receivers can be expensive, but a lower-cost alternative is to hire a surveyor to measure your control point locations.
b. Using any device other than an RTK or PPK GPS receiver to measure GCP locations will compromise the accuracy of your images.
2. Place the tip of your GPS receiver directly on the center of the control point marker.
3. Calibrate your GPS receiver to be level with the ground.
4. Depending on the receiver you use, follow the instructions on the system to take your measurement. Make sure the receiver doesn't move during the measurement process.