Side-by-Side Comparison of Outputs in DataHub
This article explains how you can enable the side-by-side comparison feature in DataHub.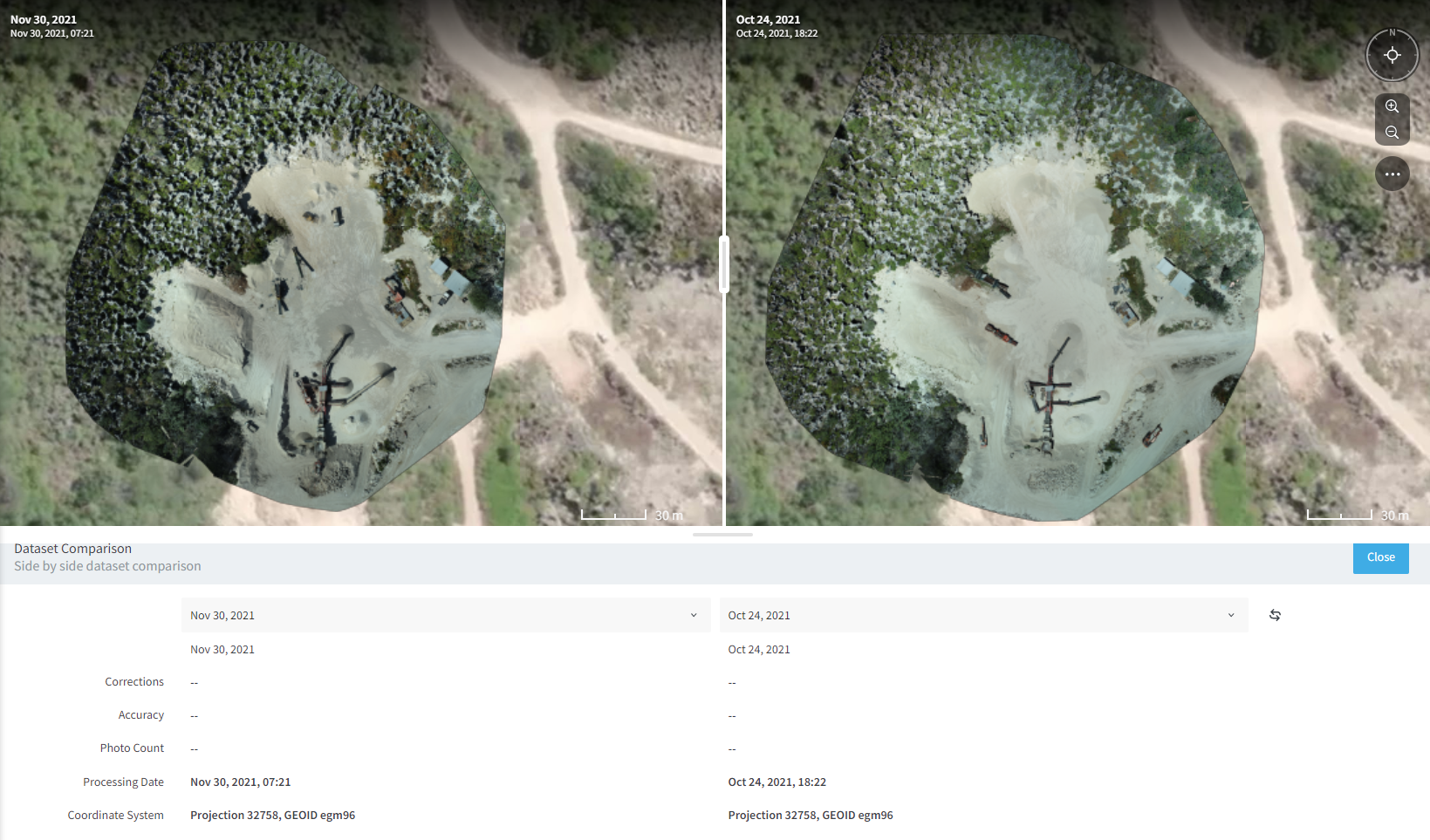 Steps on enabling Side-by-side Comparison View
1. Log in to your DataHub account and navigate to the site you where the relevant data were uploaded.
2. Select at least one of the datasets you would like to compare and then click the three-dot menu found on the right side of the screen. Select compare.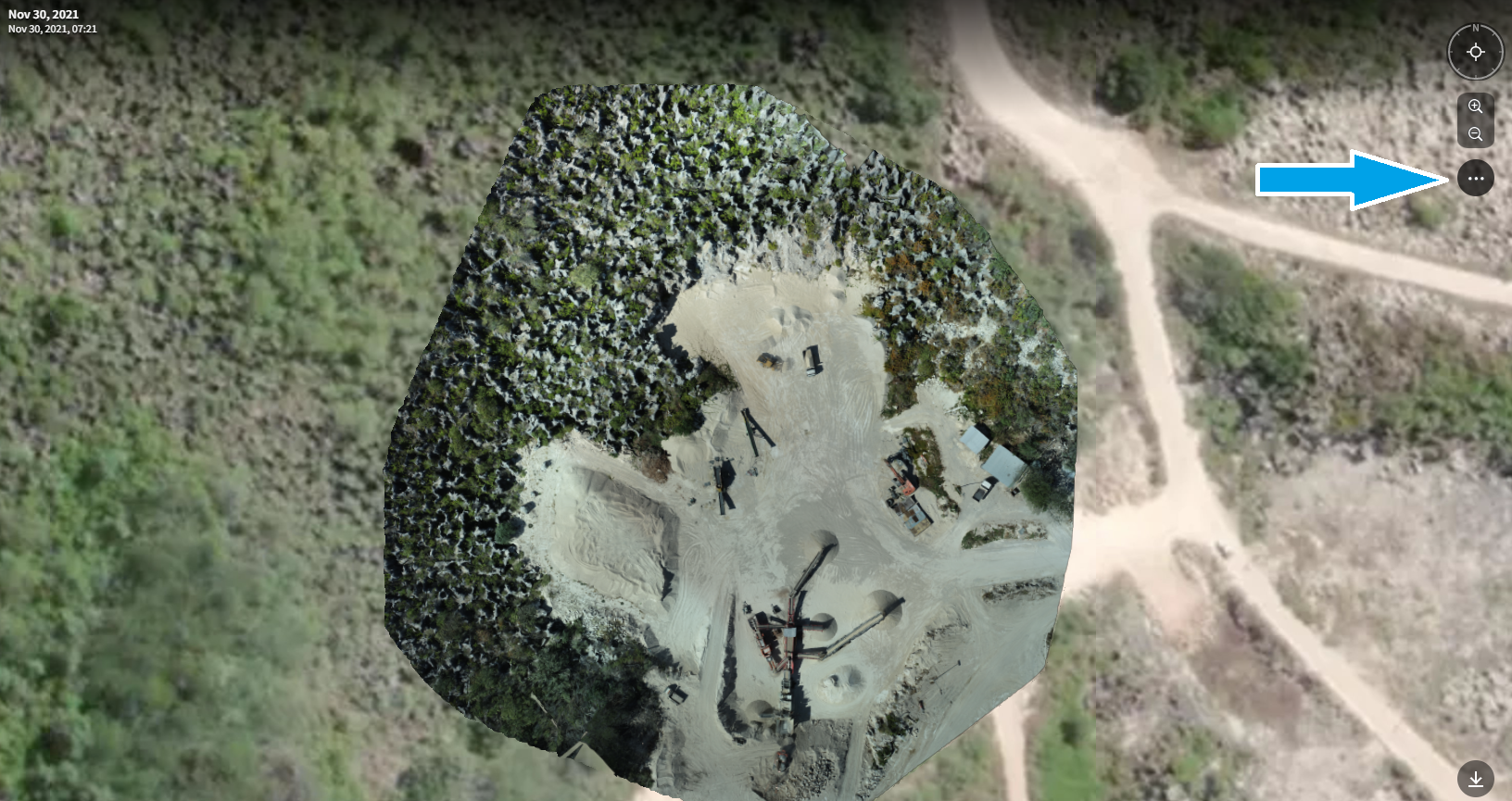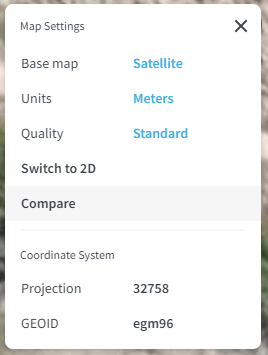 3. Two displays will be shown and a bottom drawer will appear. In the bottom drawer, select the two datasets you would like to compare side-by-side: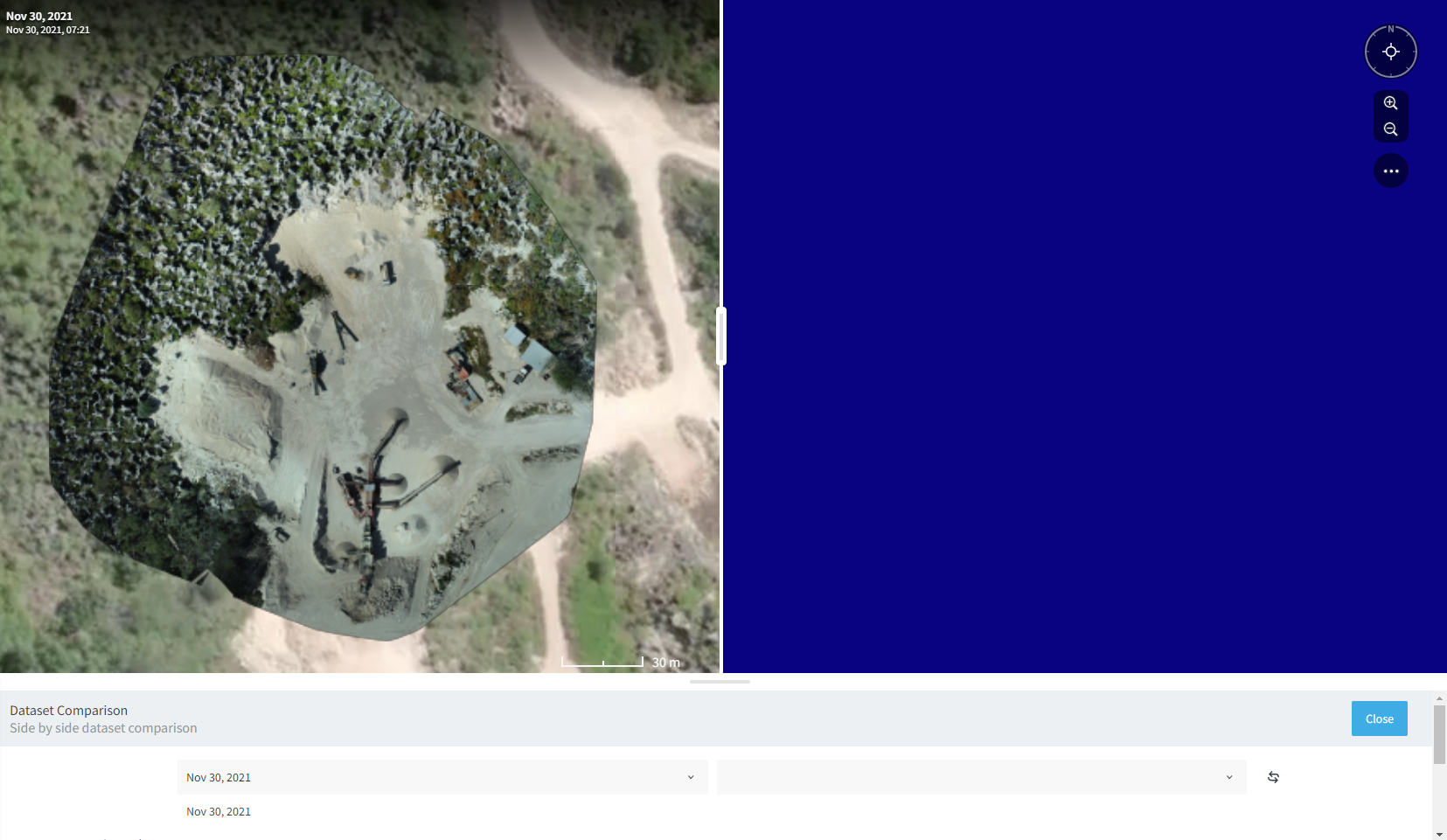 4. The two screens will display the two datasets simultaneously. Zooming and panning in one of the displays will automatically do the same in the other; in other words, the two displays will always have the same perspective.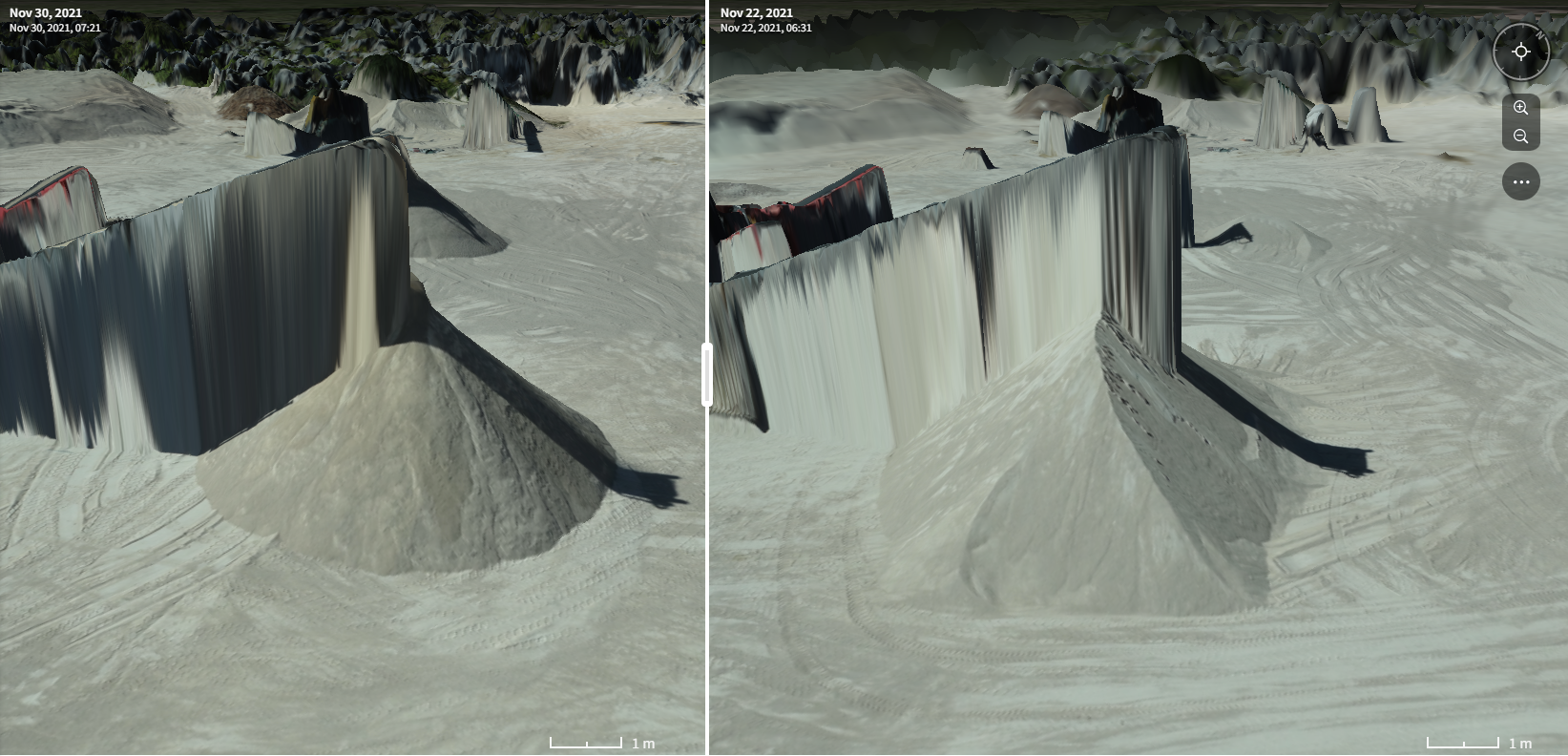 5. You may change from 2D to 3D view and vise-versa by toggling the option in the three-dot menu on the right side. The slider in between lets you change the size of the two displays.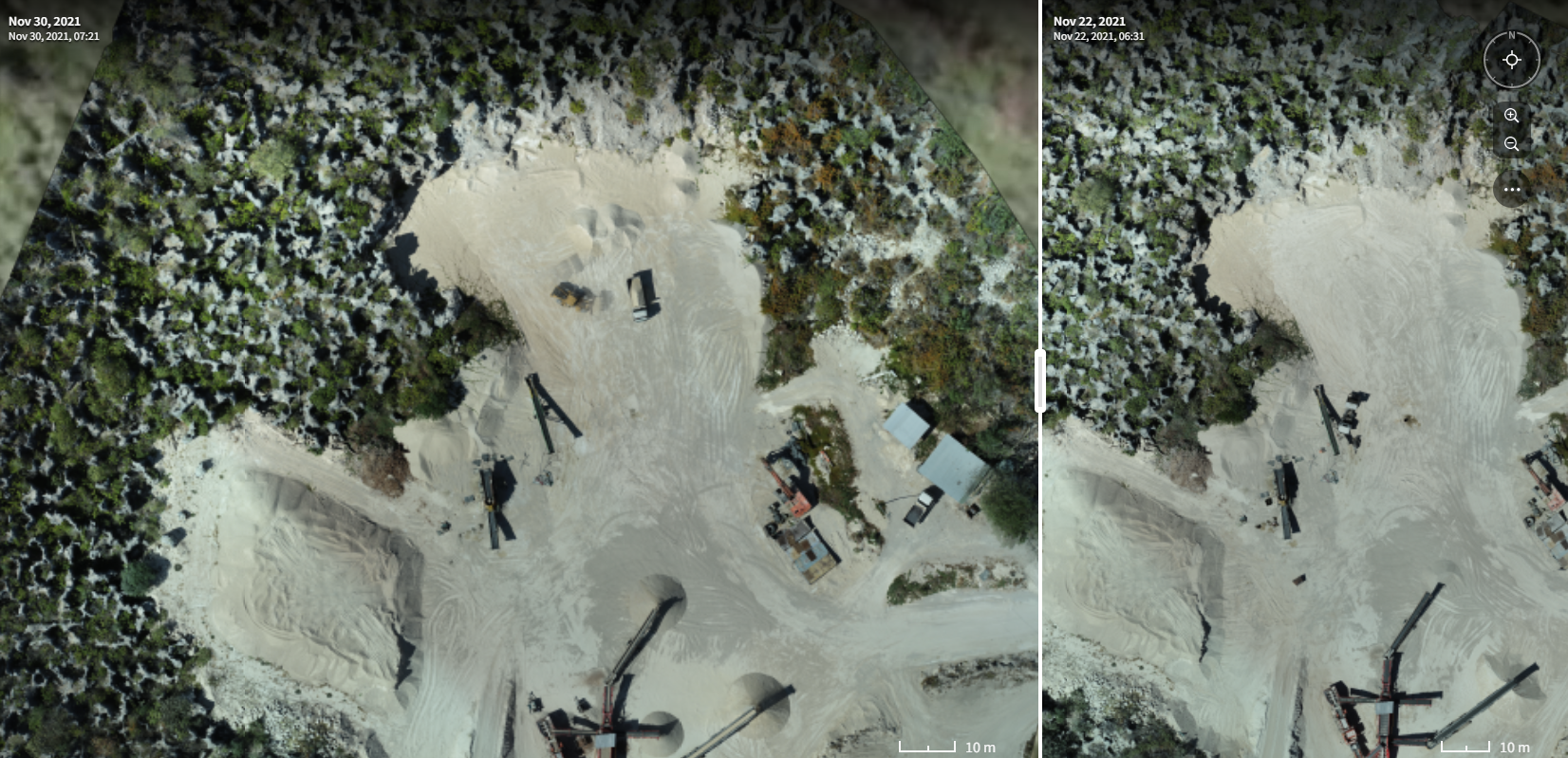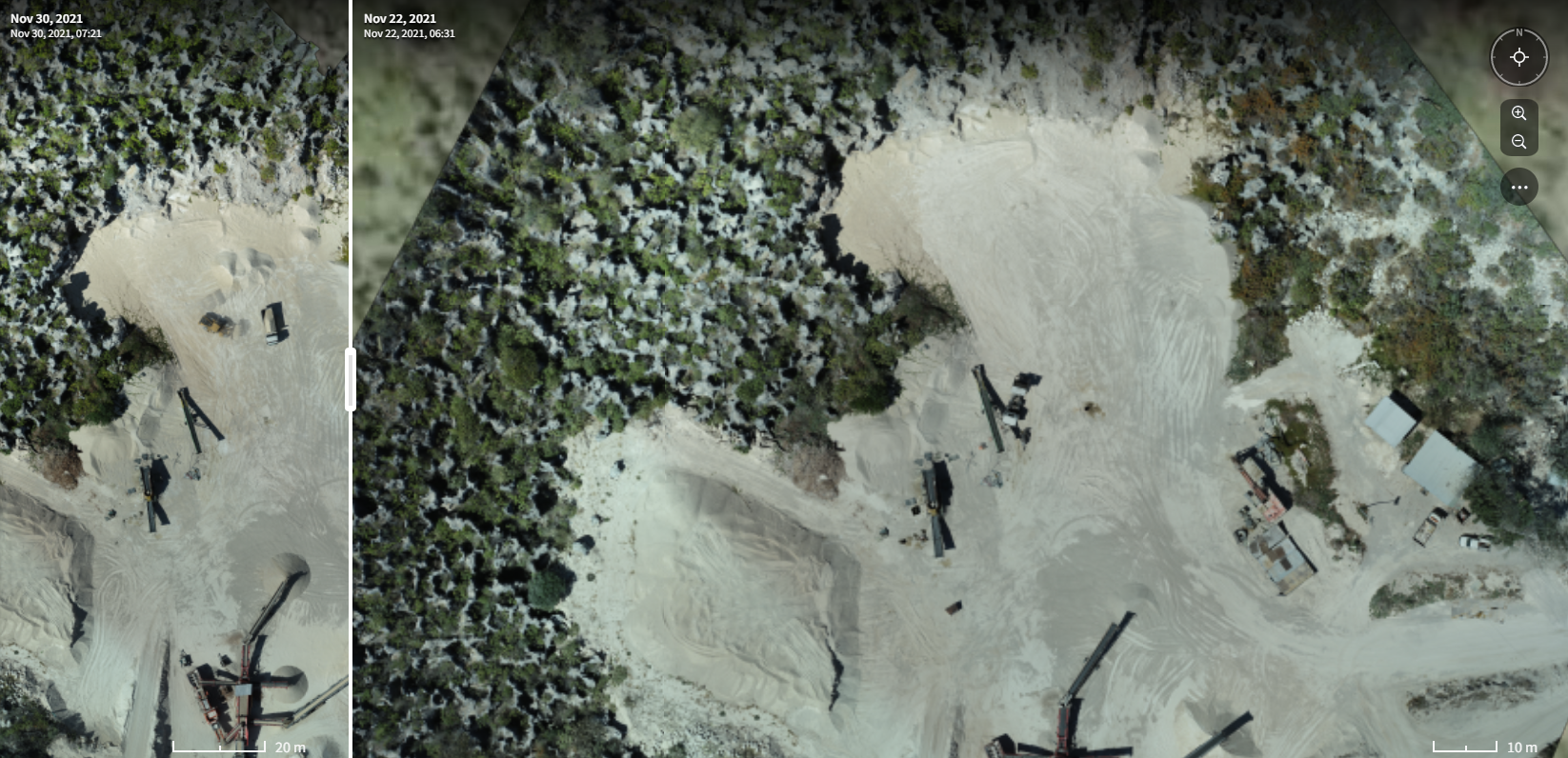 Still Having Trouble?
Send us an email at support@skycatch.com!