The Point Picking Tool
DataHub contains a variety of information analysis and extraction tools at your disposal. One such tool is Point Picking. You are able to extract the 3 - Dimensional coordinates of a 'picked' point by following the procedures below:
Procedures
1. Click the blue plus button

in the map panel and choose Add Point Picking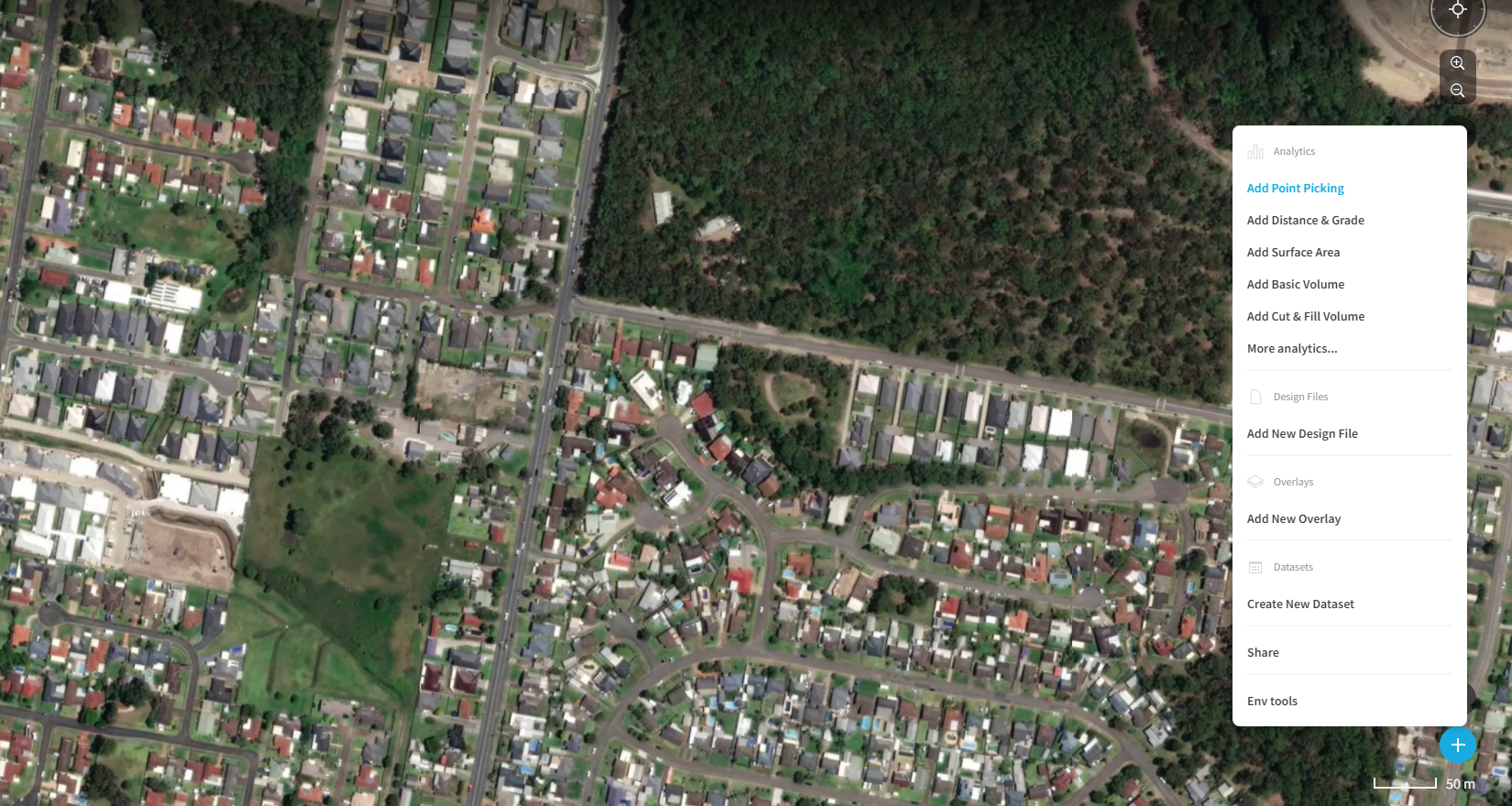 2. Name your Analytic:

3. The app will display an Instruction banner at the top of the 3D map panel. Follow the instructions by clicking the map to place markers. You can add up to 50 points per analytic. Once they are placed, click and hold to move their location.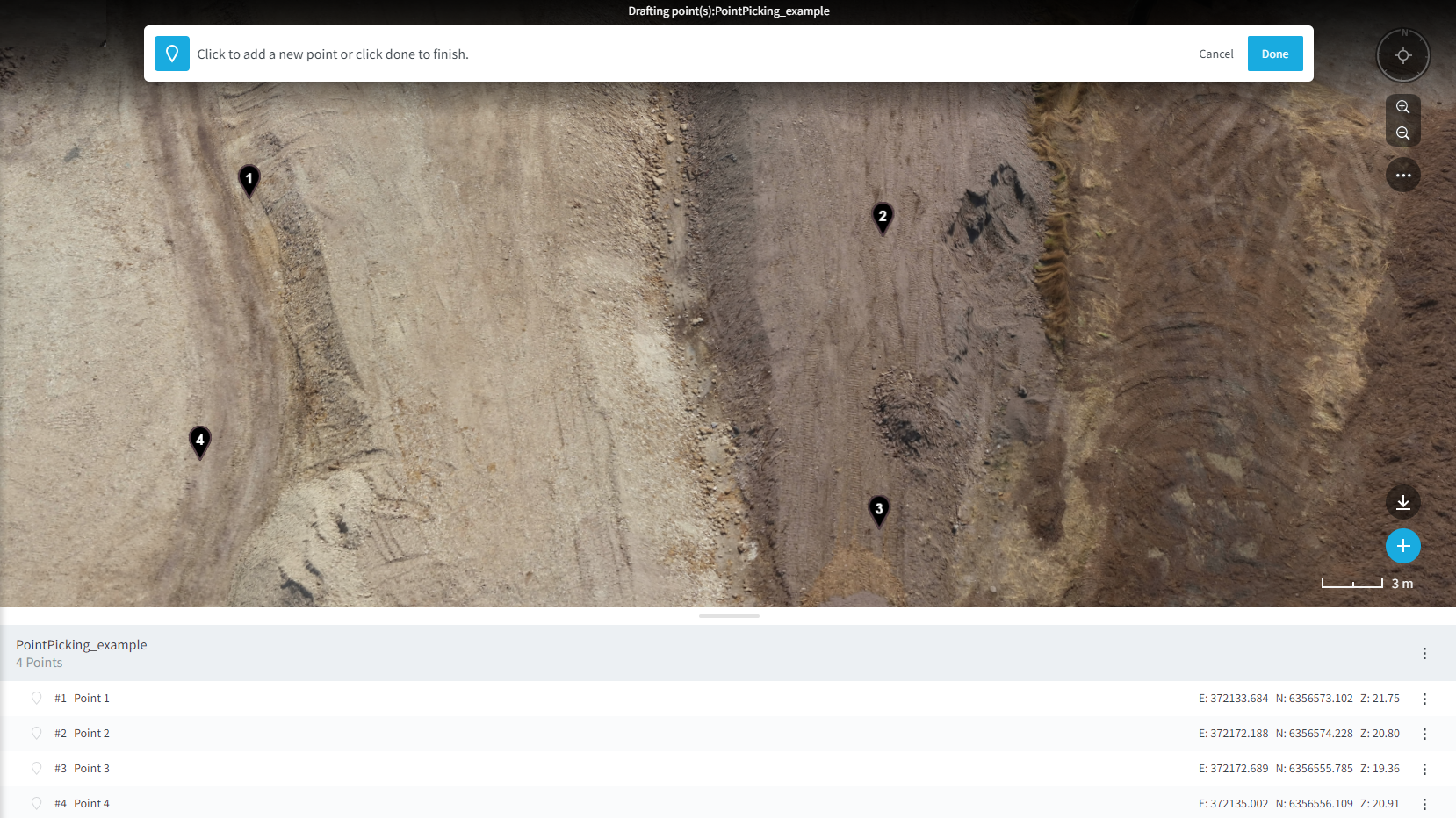 4. As each point is created, it is added to a new row in the bottom drawer. When the list gets long, you can scroll it inside the drawer.
5. Each point has a Point Number, Point Name, and the Lat, Lon, Height coordinates of the point.
6. When done, click Done to save your progress.
7. Once saved, the Analytic will be displayed in the list in the left panel. Click the row to select it and display the information about each point in the bottom drawer. Toggle the eye icon to the right of each analytic in order to turn the display on and off.

8. To edit the points (move, delete, or add more), click the Add/Edit button at the top right of the bottom drawer to enter edit mode.

9. To rename or delete the analytic, click Done, then click the three dots button to the right of the Edit button.
10. To download the calculation results in a CSV file, click the three dots button to the right of the Edit button and choose Download.