Display Terrain, Orthophoto, and other Imagery
The Imagery card in the left panel controls the imagery types displayed in the 3D map panel.
1. Click the card to expand it to see the following groups:
Point Cloud

3D Mesh (Ortho + Terrain)

Raw Photos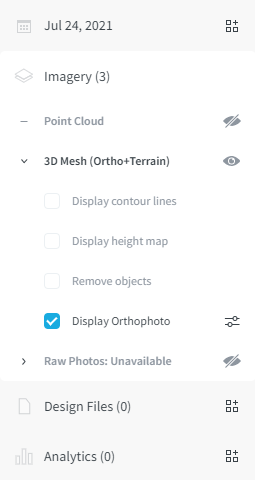 2. Click the eye icon next to each group to display the default options for that group, and when the eye icon is ON, click the arrow to the left of the group to expand it and expose additional options.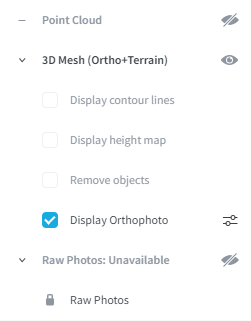 Clicking the settings icon to the right of either Orthophoto or Point cloud triggers the opacity slider. Adjust at will.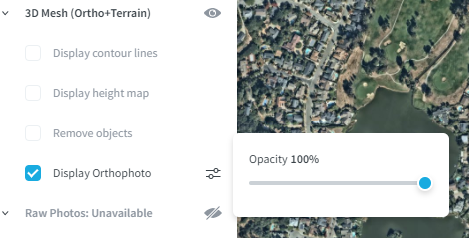 Options
Contour Lines: turn on the display of contour lines, and click the settings icon to set the spacing for major and minor lines.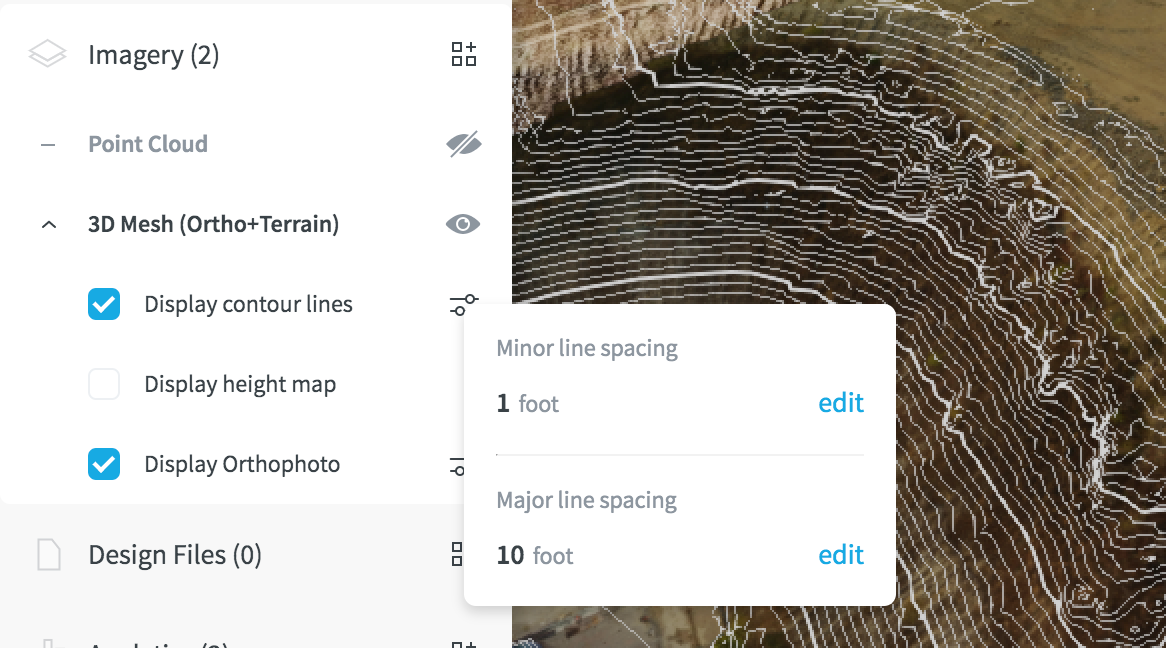 Display Height Map: turn this on to colorize the terrain in the 3D map panel according to elevation or slope.

Choose Elevation or Slope, then select the settings icon on the right to configure opacity, levels for each color, and choose between stepped colors or smooth colors (gradient)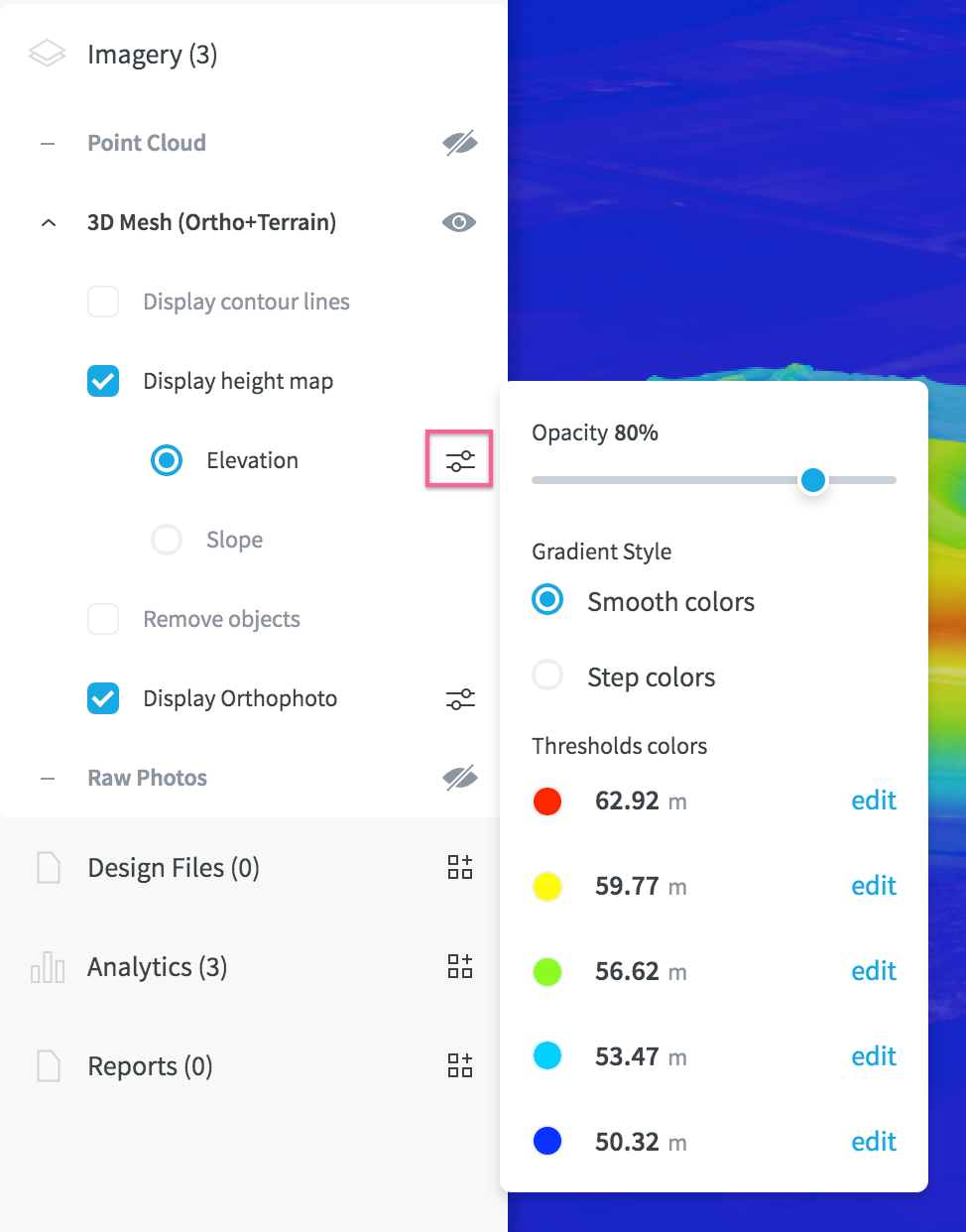 For both 3D Mesh and Point Cloud, you can select Remove Objects to remove the objects and vegetation from the display in the 3D map panel.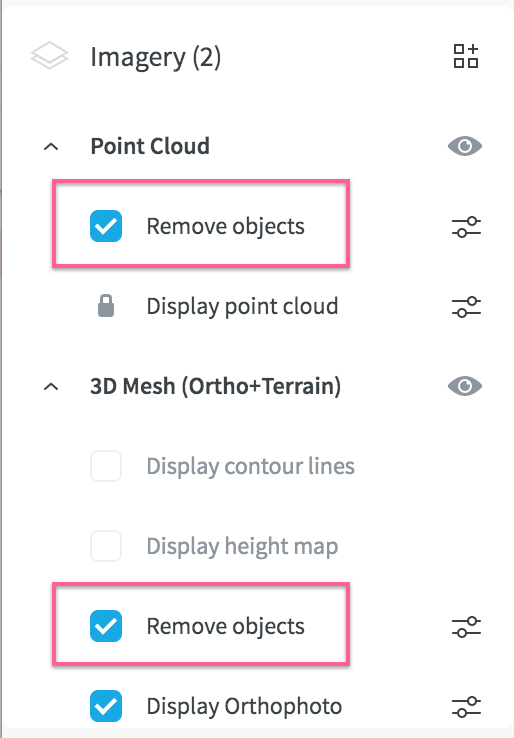 Raw Photos group
Turn this group on to display icons at the location of each drone photo

Click the icon to view the full resolution photo. You can zoom and pan, and select left or right to scroll through the photos.