Creating Analytic Groups
By default, analytics are created into a flat list. However, you can also create groups and move analytics in and out of them and control visibility for the entire group. In this article, we'll discuss how you can organize your analytics further using the Create Analytic Group tool.
How to use the Create Analytic Group tool
1. Click the More button beside the Analytics option to open the list modal. Select the Create Analytic Group button and start by naming your Analytic Group.



2. Once the Analytic Group is created, you may move existing analytics into them by using the "Move To..." button and selecting the desired group.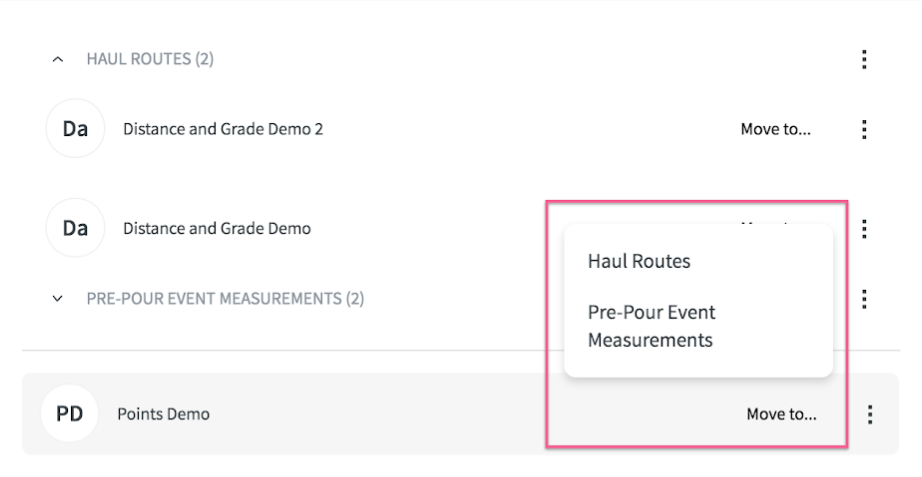 3. Once groups are created, the visibility can be controlled from the Analytics card in the left panel, where the group eye icon controls visibility for all analytics in the group.
4. To rename or delete a group, click the three dots menu next to the group name in the analytics modal. When a group is deleted, all analytics that belongs to it is moved back to the ungrouped list.
Still, Having Trouble?
Send us a message at support@skycatch.com!