There are times when you may need to connect your Explore1 to a network. For example, to update your firmware or to allow a Skycatch engineer to remotely connect to your machine.
You can bring your Explore1 online using the below steps. We recommend connecting to a network without firewalls whenever possible as a firewall may block or interfere with the Explore1 connection.
1. Power on your Explore1 using a fully charged battery and wait for the Air1 LED to turn solid yellow or green. The Air1 LED is the small LED on the back of the Explore1, down and to the left of the larger DJI LED.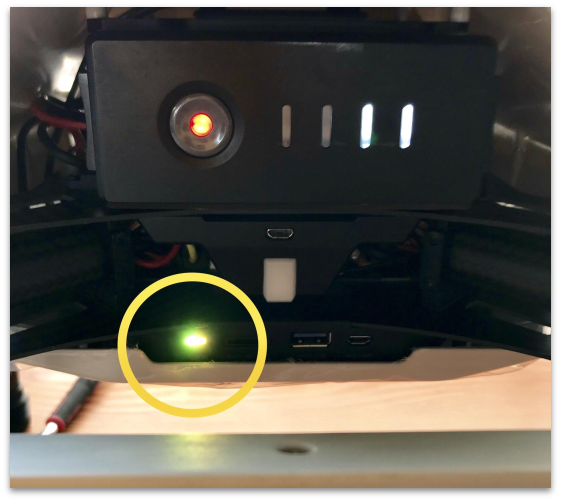 2. Connect your Explore1 to an ethernet hub using an ethernet cable and the USB-to-Ethernet adapter provided in your kit. The green and orange transfer lights on the adapter will begin to blink when the connection is successful.