Included in the v.4.1.0. Fallon update on Edge1 is the new feature which enables the user to export base logs directly from the unit in just 3 easy steps.
Step 1
Go to base station tab and click on the button to Export Base Logs.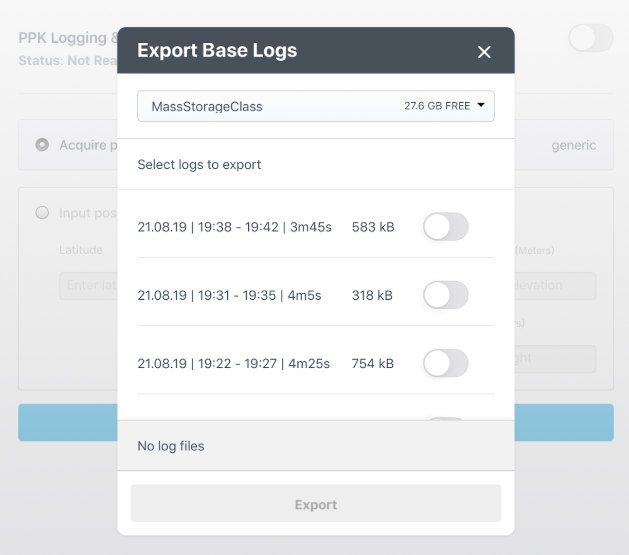 This will present a list of logs that are available to export.
Step 2
Select the storage drive where you want the base logs to be stored and toggle each of the logs you wish to export.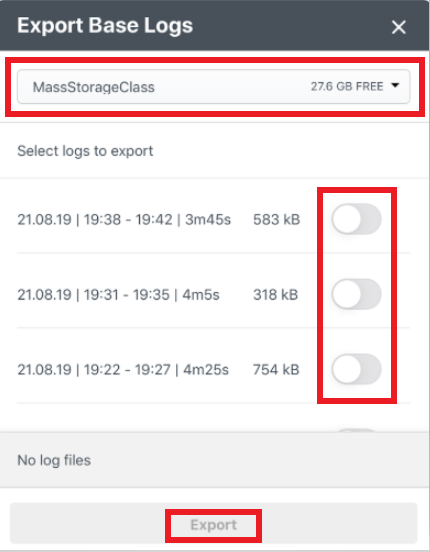 After selecting your desired logs, click Export
Step 3
Connect your storage drive to your computer to access the exported Base logs files.

A separate folder will be created in the storage drive named base_logs unless one already exists. Each selected base logs shall have separate folders named after its corresponding log timestamps. Each of the folder shall contain an observation file (.obs) and a text file with the base position and instructions.