Exporting Edge1 Logs for Troubleshooting Issues
Edge1 customers can export data files for the Skycatch team to troubleshoot most Edge1 accuracy or processing issues. This is helpful in situations where you may not be able to successfully connect your Edge1 to a network for remote diagnosis.
Select the dataset that you're experiencing issues with and tap the Export button. This will give you the option to export both the SfM files and the log files.
Scroll down to access the control for exporting log files, enable this option

. and tap Export again.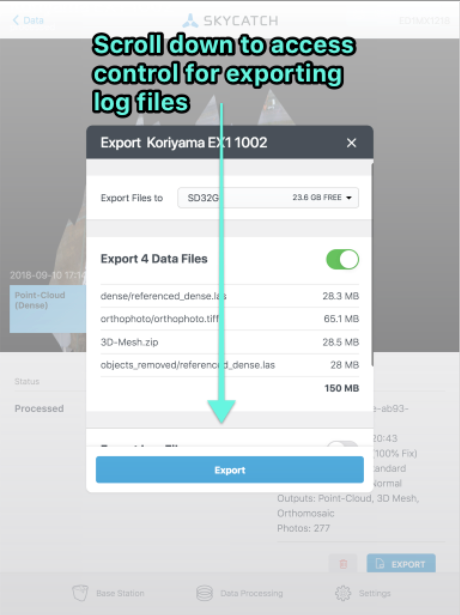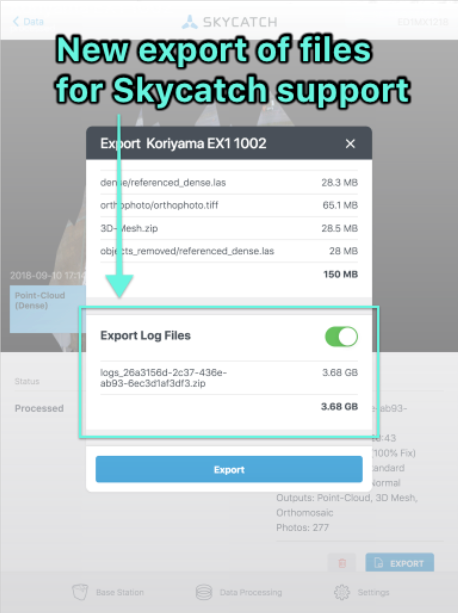 The exported log files contain everything Skycatch Support needs to troubleshoot an accuracy or processing issue. Upload the exported zip file onto Box.com (or some other cloud service that Skycatch can access) and include the URL with your support request at support@skycatch.com
Still Having Trouble?
Send us an email at support@skycatch.com!