Flight1 App Basics
Before you start using the Flight1 mobile application (which comes pre-installed on the iPad), we suggest creating an account and logging in. You can more easily plan, save, and export missions when you're logged into the app. Follow these steps to get started:
Open the Flight1 app and pull the white mission drawer in the bottom left of the screen up.

Tap on Settings.

The app displays the log-in page. At this point, you can tap

Sign in

if you have an existing account.

If you do not have an existing account, you can create a new account in one of two ways: connect using a social account (see the screenshot below) or create an account with your email and password.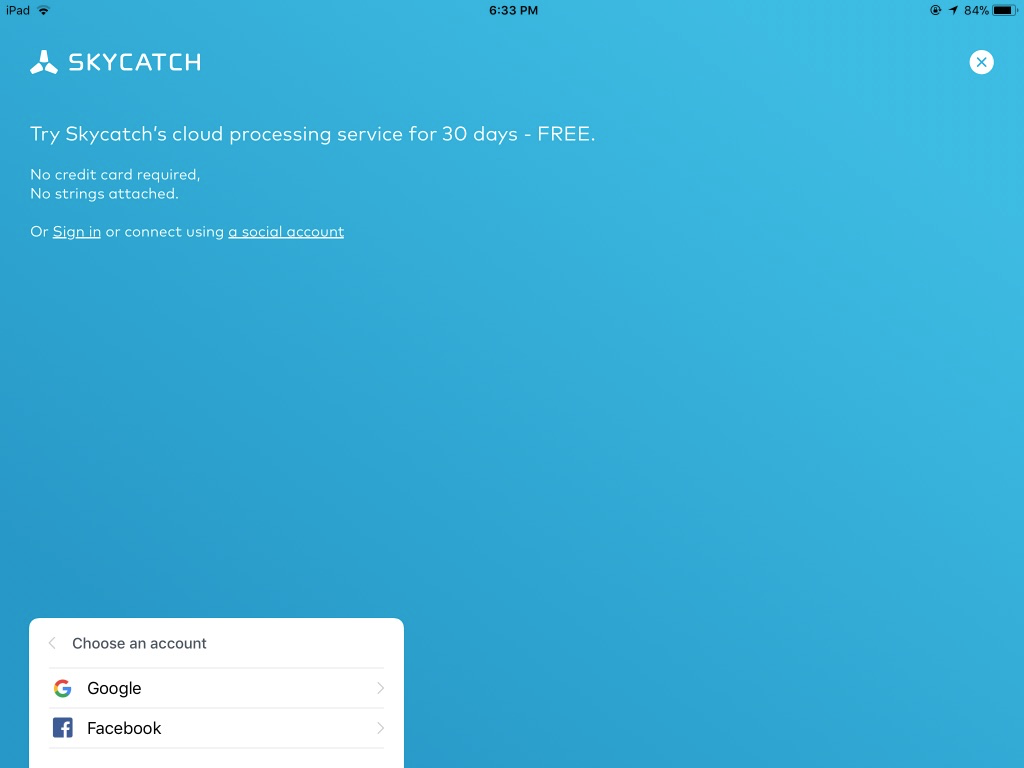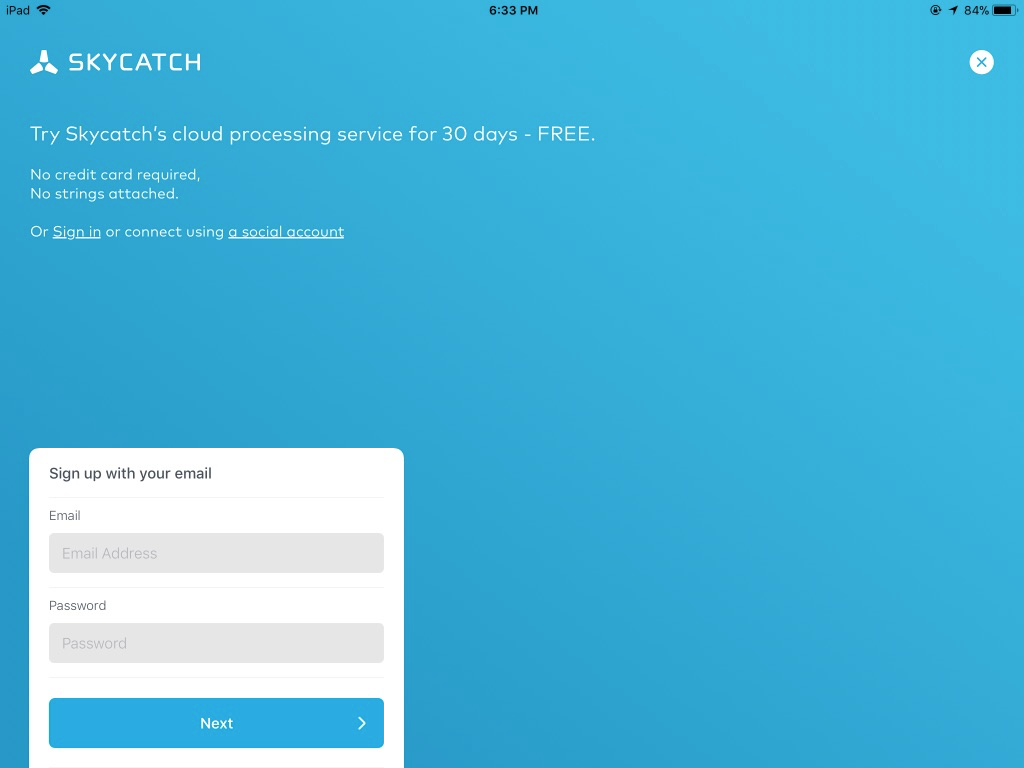 Using the App
Tap the ⓘ button to change your map view to a Satellite or Road map.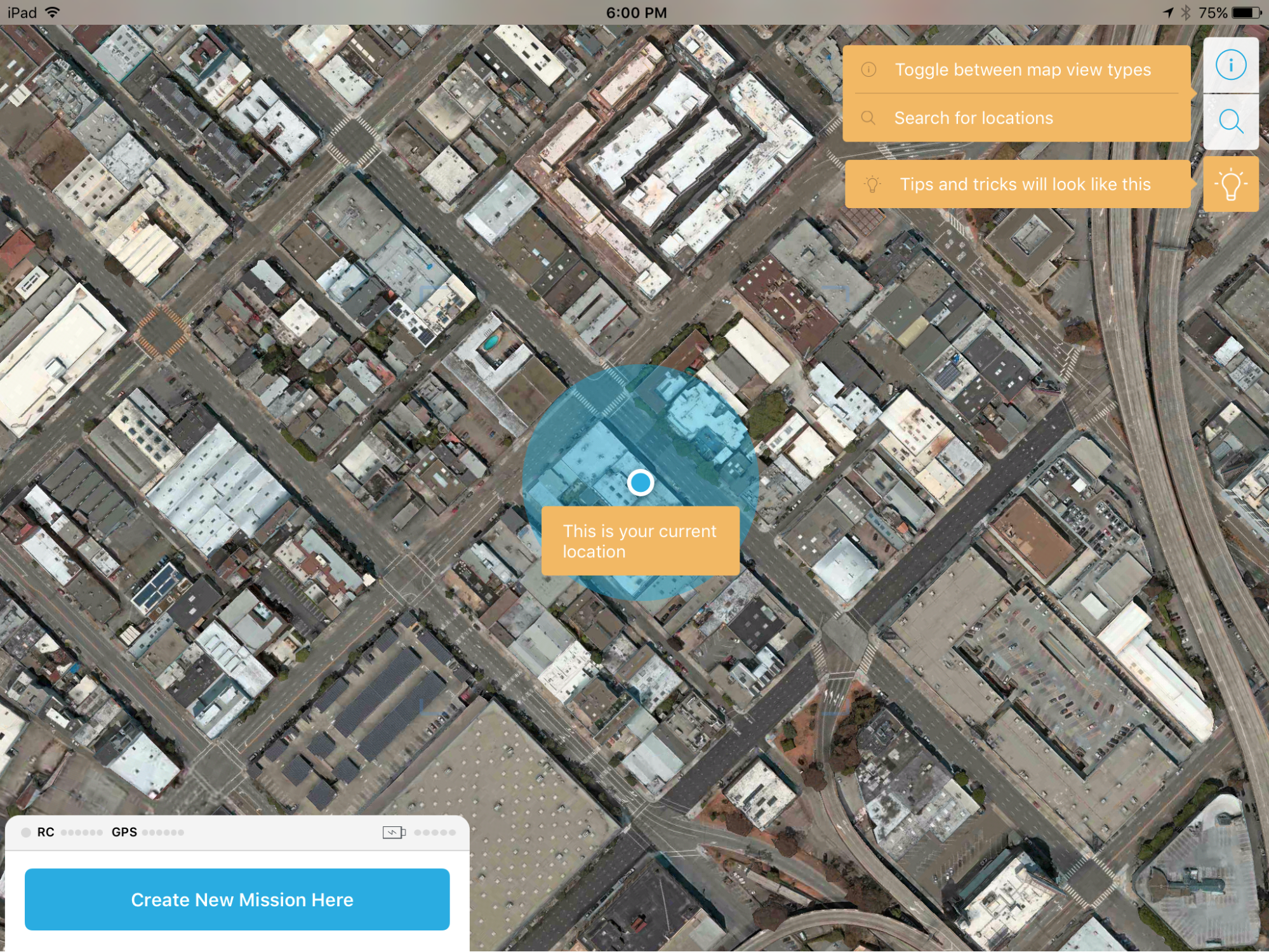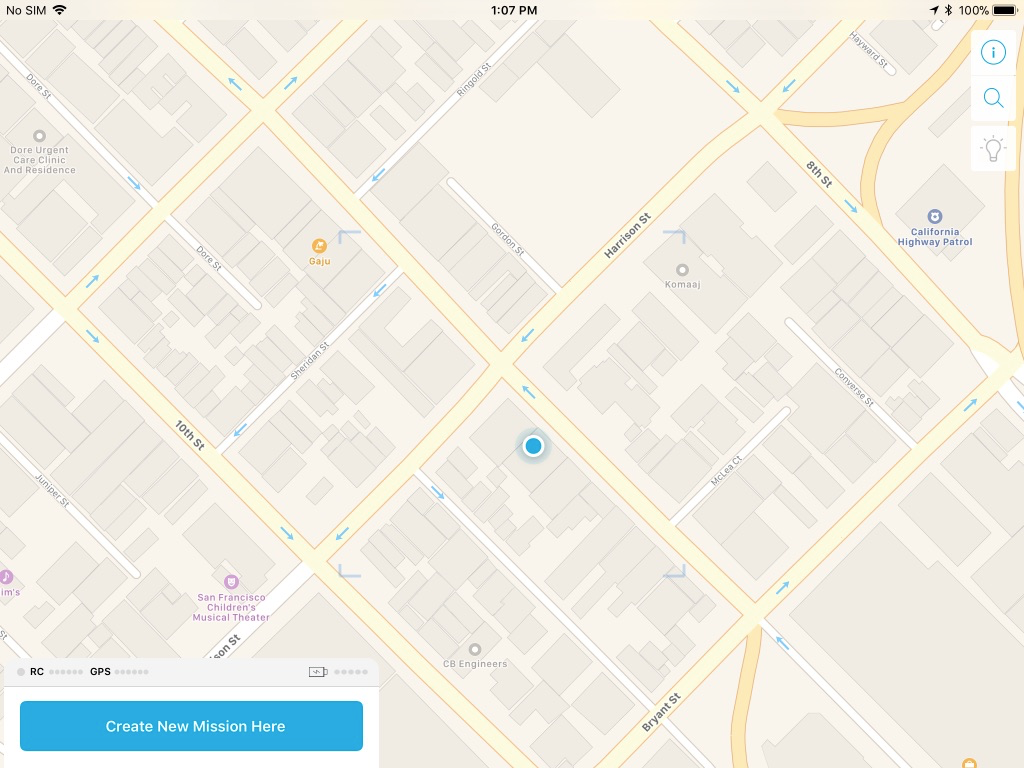 Satellite map view Road map view
Tap the

🔍

button to search for a place or address. To return to the home screen, tap "Cancel".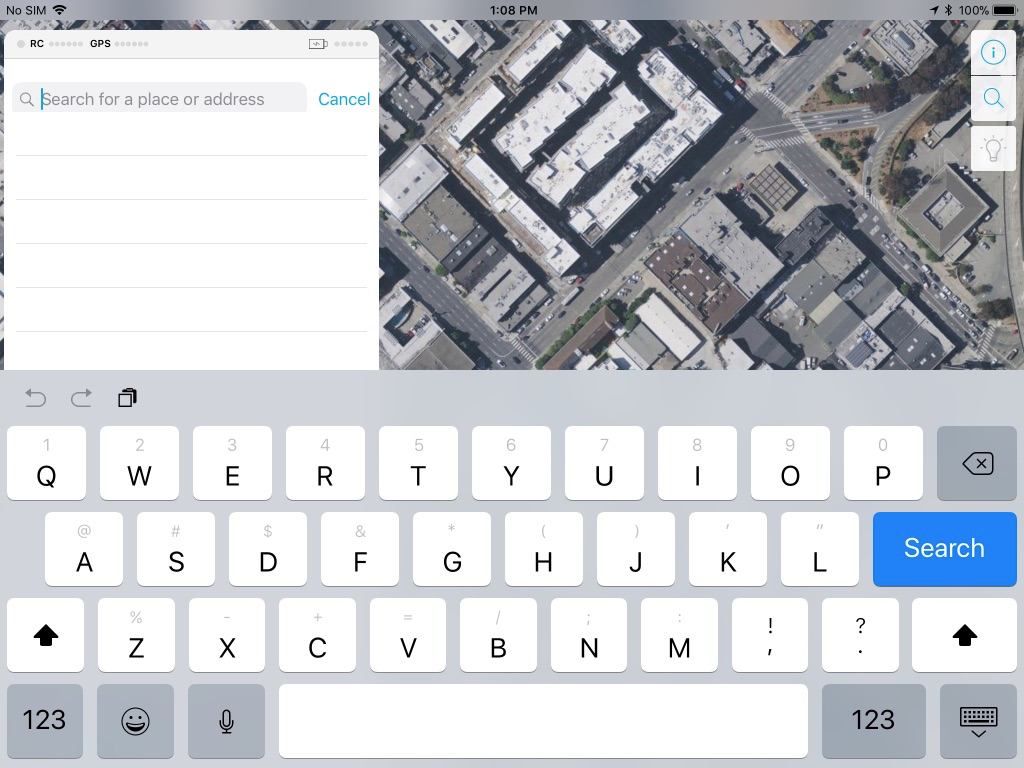 Tap the 💡 button to receive helpful tips while using the app. You can tap this button at any time to see or hide tips while using the app.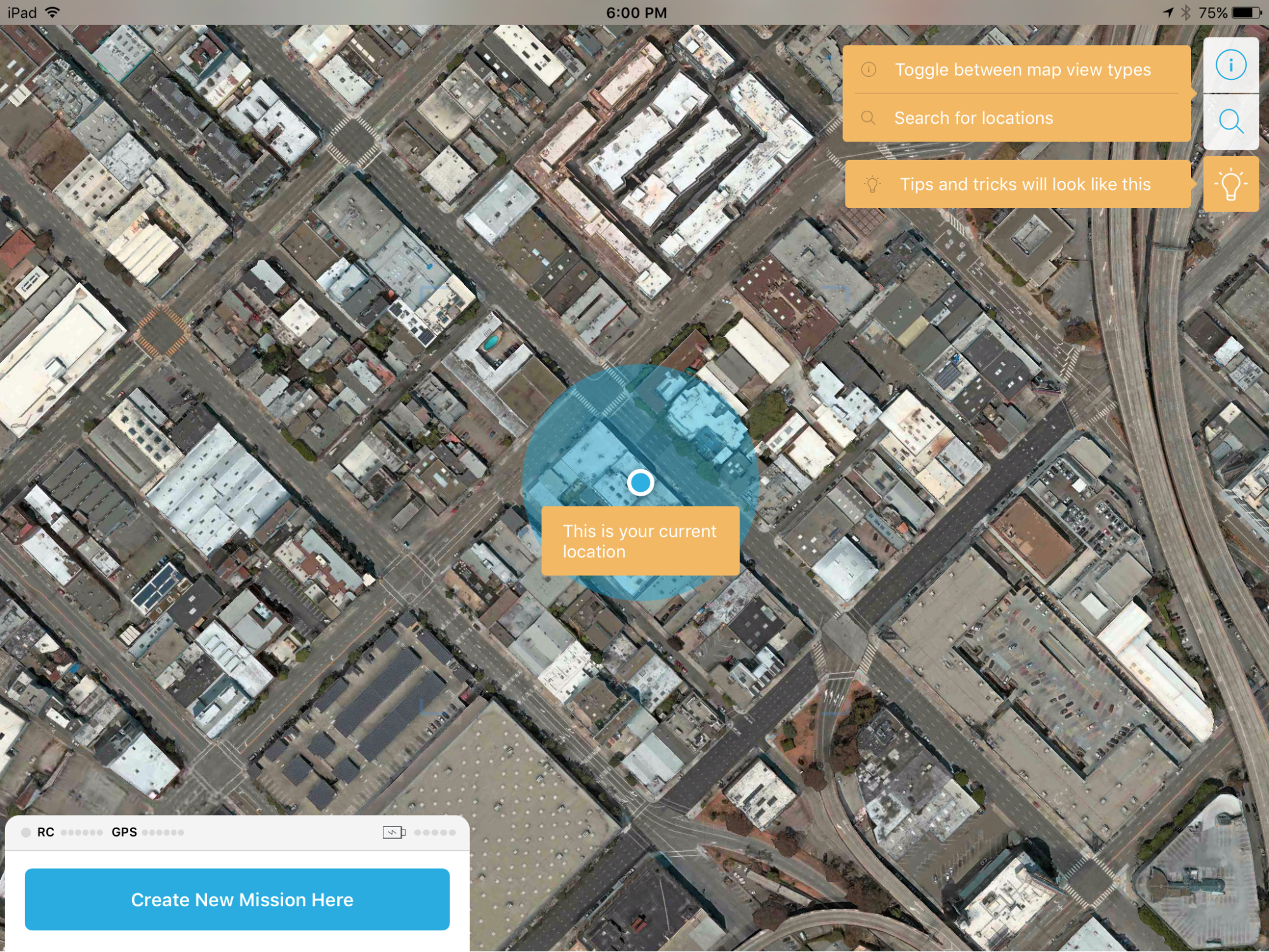 Now you are ready to learn more basic and advanced features for the Flight1 app! You can learn more by checking the Flight1 Walkthrough about basic features here and advanced features here.
The Flight1 app is currently only compatible with the Skycatch Explore1 drone and support for other DJI drones is expected in mid-2019.