If you aren't able to login because you can't remember your password or if you've received an Invalid Password error, please use the "Forgot Password" link on the login page at app.skycatch.com to set a new password.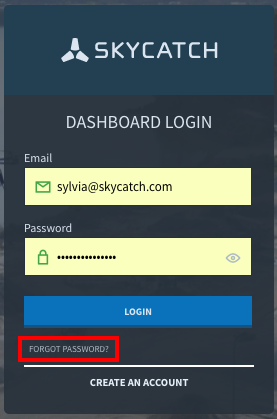 1. Click on the "Forgot Password" link
2. Enter your email address into the field on the next screen and click "Submit" to reset your password
You should now be receiving an email with a link where you can reset your password. 
Note: If you receive an error message that says "There is no account associated with this email address," please head over to the Sign up page to sign up for a Skycatch account. If you believe you've received this message in error, please contact us at support@skycatch.com.