Resetting A Password
If you have forgotten your password or are experiencing password-related issues, please use the "Forgot Password" link on the login page at app.skycatch.com to set a new password.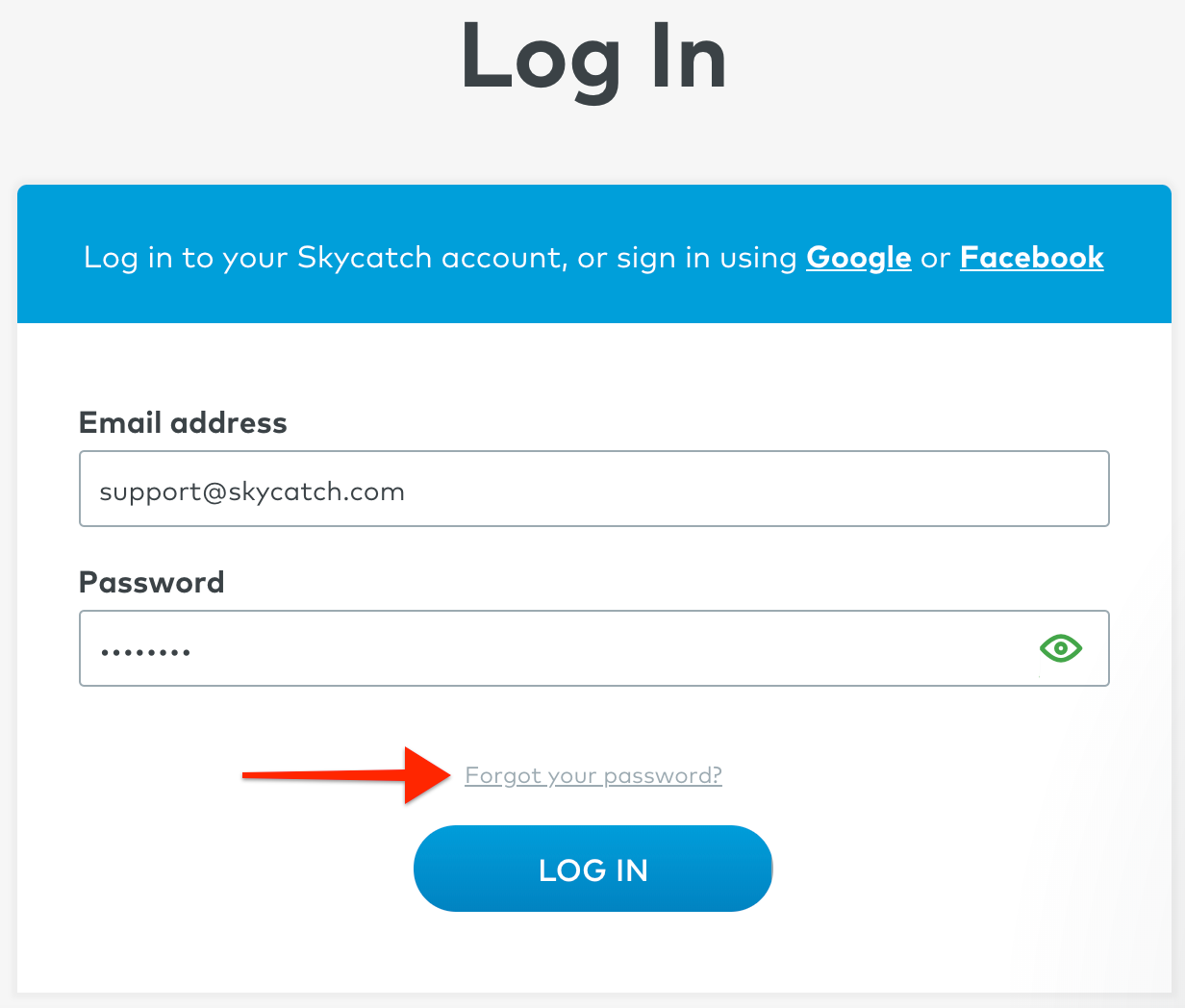 1. Click on the "Forgot Password" link
2. Enter your email address into the field on the next screen and click "Submit" to reset your password. You should receive an email with a link for a password reset.
Alternatively, you contact us at support@skycatch.com, if you still encounter an issue and we will be there to assist.
Note:
The password reset link can only be used once. To once again reset your password, please click the "Forgot your password?" link on the login screen.