You can now see detailed estimates of your missions before you fly them for planning and preparation! Once you create a new mission, a status bar will appear near the top of your screen with the following details:
Flight time: the estimated amount of time in minutes that it will take to complete your mission.
Photos: the estimated number of photos that will be captured during the mission
Batteries: the estimated number of batteries that will be required to complete the mission
Flight area: the estimated number of acres that are covered by the area outlined in your mission.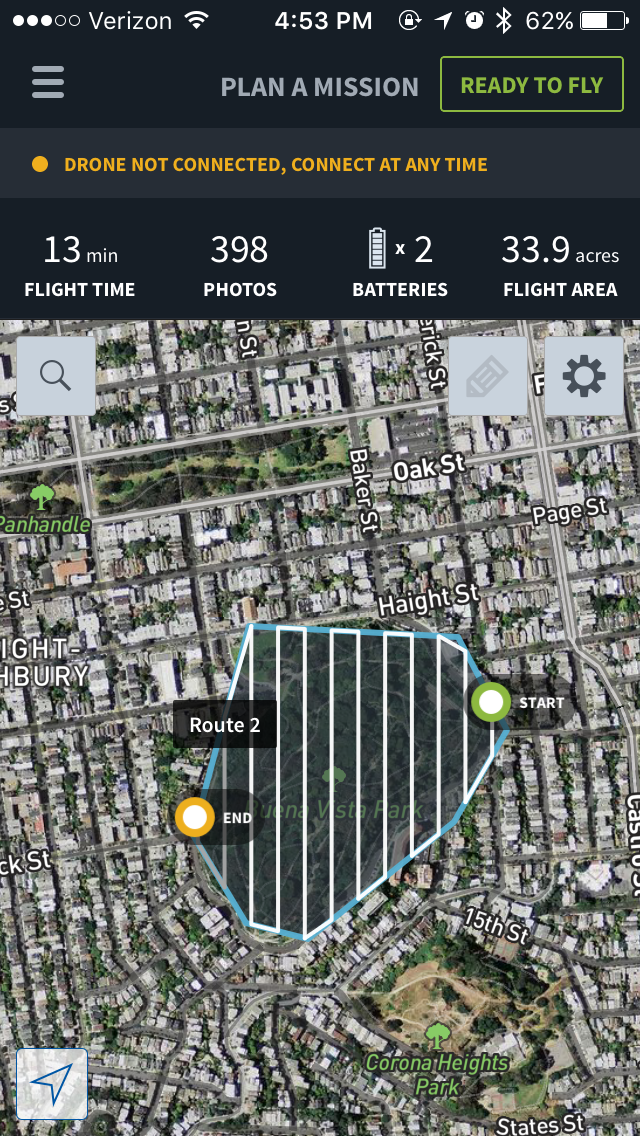 Please note these are estimated values based on your drone selected and the resolution/altitude you have set for your mission. The actual values may vary depending on environmental conditions and other factors. The drone status displays only in the Skycatch flight app while you are planning your mission and will not continue to appear after you have begun your mission or after it has been completed.