You can now switch between imperial and metric units of measure on your data in Skycatch. This will change the units displayed for annotations and measurements, as well as the map scale.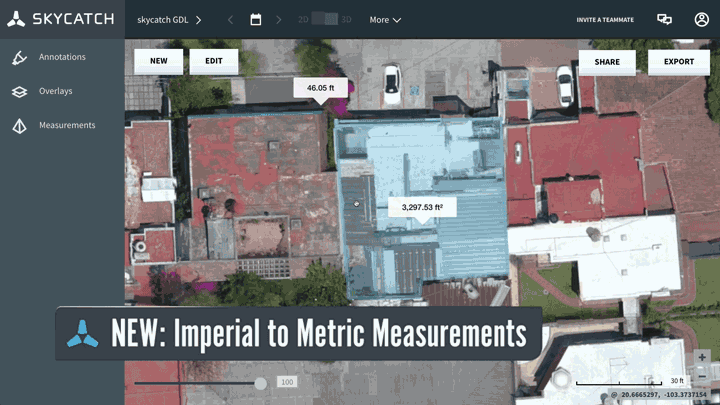 Here's how to change the units of measure for a site:
Click the user settings icon at the top right of the screen and select Settings.

On the Settings screen, select Sites then select the site you'd like to update.
Click the Units dropdown to change to your desired units of measure.


The preferred units measurement should be automatically saved once selected.



Frequently Asked Questions
What is the default setting?
All newly created sites use imperial as the default units of measurement (i.e. - feet, square feet, cubic yards).
I don't see the Sites option on my Settings screen. How do I change units of measure?
Only users designated as Site Administrators can see and adjust this setting.
Contact your organization's administrator to request an update.
Does this apply to all users in my organization?
Yes, within each Site, the selected units of measure are displayed for everyone.
Don't see the answer to your question here? Email us at support@skycatch.com.