Skycatch offers an improved method of managing your data and collaboration with your colleagues. You can easily switch between any organizations that you belong to and access annotations, overlays, and volumetrics on any map belonging to that organization.
Changing your Organization when Logging into Skycatch
1. After logging into your Skycatch account with your email and password, you'll see a list of organizations you belong to. Select the organization that you'd like to access.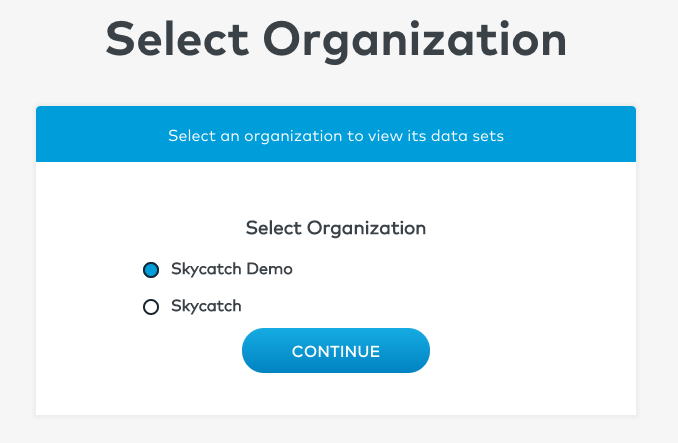 2. Your account will automatically load all maps and data in that organization! Any annotations or overlays you place on that map will be shared across all other users in that organization as well.
Changing your Organization if You are Already Logged In
If you'd like to change the organization you are viewing, simply click on the person icon in the upper right hand corner of the screen and choose "Change Organization." You'll be brought back to the list of organizations on your account that you can then select.