Plan overlays are incredibly useful, allowing you to compare exact progress to the plan and to validate that the build matches the design.
Overlays can be used for different types of projects: construction, civil engineering, mining, land development, surveying, agriculture, and energy/utilities. With the Overlay feature in the Skycatch viewer, you can now upload and place overlays at your convenience!
Watch the video or follow the steps outlined below to get started.
1. Log into your Skycatch account and click the NEW button in the upper left of your screen, and select Overlay.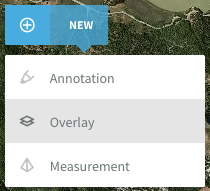 2. A new window will open in your browser. Select the file you would like to overlay and use the dropdown menu to choose the site.
Please note: If the Overlay tool does not open, you may have security settings enabled in your web browser that prevents the window from opening.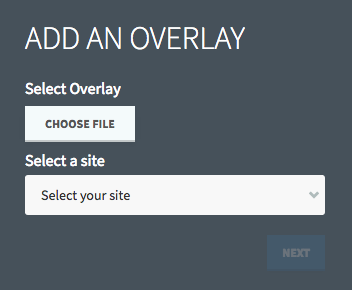 3. Click Choose File to select the plan you would like to Overlay. The file name of the chosen plan will appear on the browser window.
*File formats currently supported are PNG, PDF, JPG, and BMP.

4. Next click the dropdown labeled Select your site to choose the site on which you would like to place the overlay.
5. Once you've uploaded a file and selected your site, you'll then be able to name your overlay and choose the category you'd like to place it in.
If you wish to create a new category to add your overlay, click the Add New Category link below the category dropdown.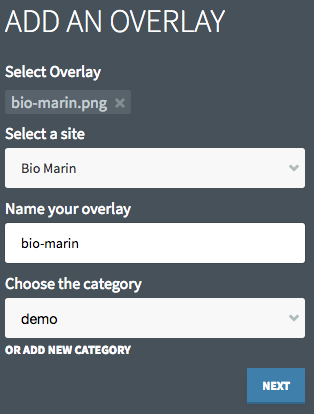 6. Click Next to upload your overlay. Once the file has been uploaded, the overlay will be displayed, both without the map (left side) and with the map (right side).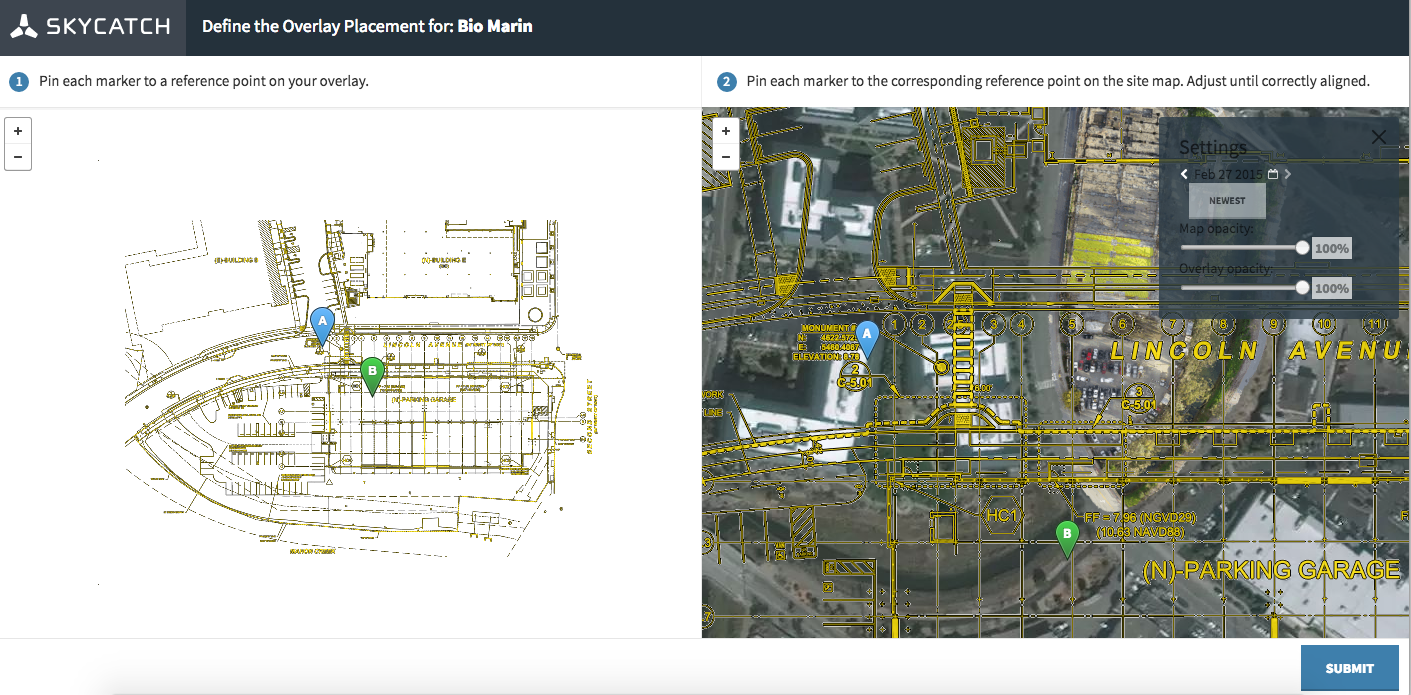 From the Settings panel at the left, you can switch the map date of the site and adjust the opacity of the map and overlay.
*You can minimize the Settings panel by clicking the X in the upper right corner of the panel. To maximize the Settings panel, click the gear icon.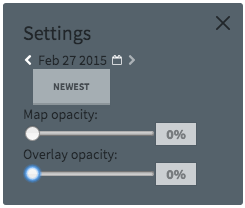 8. Start aligning your overlay by pinning the "A" and "B" markers to chosen reference points on your overlay on the left-hand screen.
Next, move the "A" and "B" markers to the corresponding reference points on your map on the right-hand side of the screen.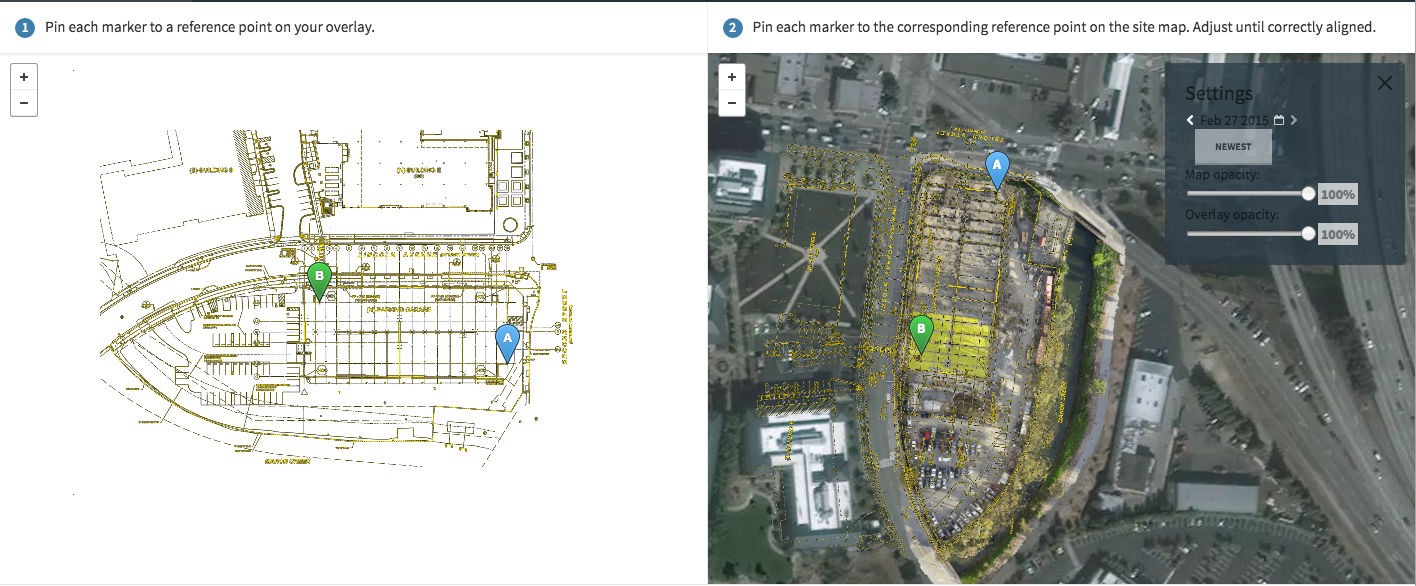 9. Once you've achieved your desired alignment, click Submit. You'll see a confirmation window that the overlay placement was received.
An email notification will be sent to your email address once the overlay request has been completed and is available for viewing in Skycatch.
Please note: If you have an overlay that you would like removed from your account, please email us the name of the map and the overlay you would like to have deleted at support@skycatch.com.