What is the Skycatch Support Center?
The Skycatch Support Center is designed to provide you with a complete self-service support option. Get answers by either browsing through the categories or using the search bar to look for details on a specific topic or an answer to a question. If you can't find what you're looking for, contact us by using the "Submit an issue" button in the top right hand corner of your screen.
Get more details on navigating the Support Center here.
You can sign up for a free support account to submit issues, leave comments, and follow articles. Some of our content is only available to Enterprise customers, so it's important to create a support account and login if you'd like to access our full catalog of manuals, downloads, troubleshooting guides, and more!
How do I get a Skycatch Support Login?
You can sign up for a Skycatch support login by following these quick and easy steps:
1) Click on the "Sign in" button at the top right of the screen and choose either the "Sign up" link or the "Get a password" link. Use the "Get a password" link if you've previously contacted Skycatch support at support@skycatch.com.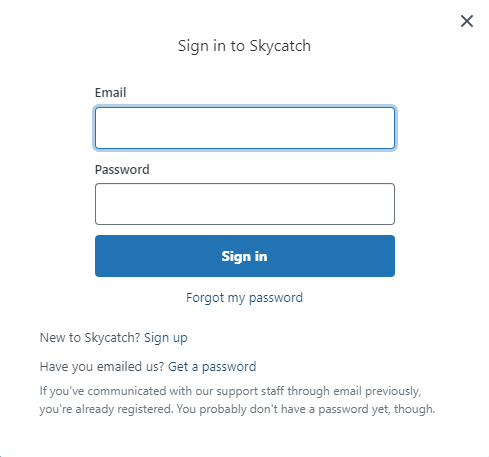 2) Enter your email address and your name on the following screen. Check the box to confirm that you're not a robot and click the "Sign up button."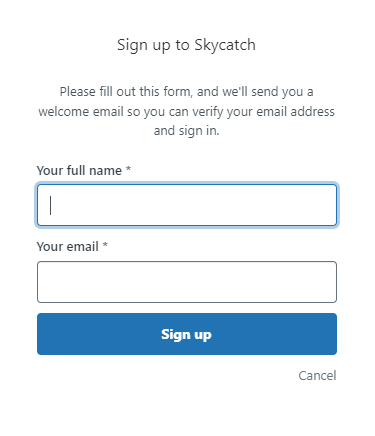 3) You'll receive a welcome email asking you to follow a link to enter your new password which will then confirm your login.
Find out more on how you can manage your tickets here.