Learn how to log into Skycatch.
Visit https://app.skycatch.com/ to begin the login process.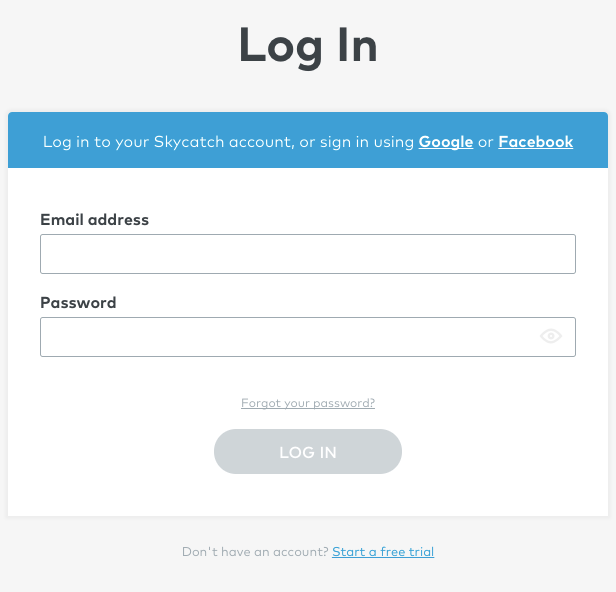 To log in with your email address:
Enter your email address and password at the login screen. 
Click LOG IN. 
If you forget your password, select the link, Forgot your password?. Then follow the instructions on screen.
To log in using social sign in: 
This option is for users who signed up using Google of Facebook.
At the top of the Log In panel, click Google or Faceook.

Enter your social login information, and click NEXT (Google) or Log In (Facebook).
Please Note: Please use your Google or Facebook email and password to log in. If you do not remember your Google or Facebook password, please reset your password with Google or Facebook in order to proceed with login.

You will be taken to your Skycatch mapping tools.
Please note:
If another user has invited you to use Skycatch using an email invitation, use the link in the email to set up your account. This link can be used only once.