Learn how to create an annotation with Skycatch by watching this quick video. You can annotate your job site using the circle, square, or polygon tool. You can also add a geotag and labels and get 2D measurements!
Annotations allow you to label objects, take measurements, and share them with other users.
1. To create a new annotation, click New. Then, select Annotation.

Create rectangles, circles, polygons, and lines by clicking on the map to create your desired shape.




2. Change your annotation color, and enable area or distance measurements, after creating the annotation.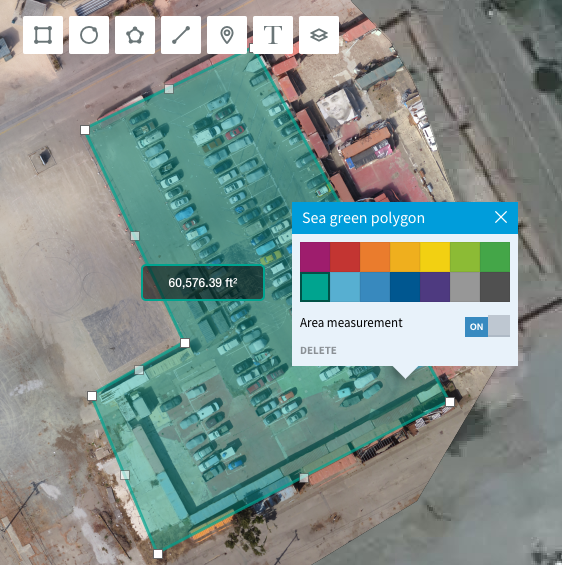 Please note: area and line measurements work best on a flat surface as these 2D measurements do not take slope or gradation into account.
3. Edit your shape by clicking and moving the polygon points.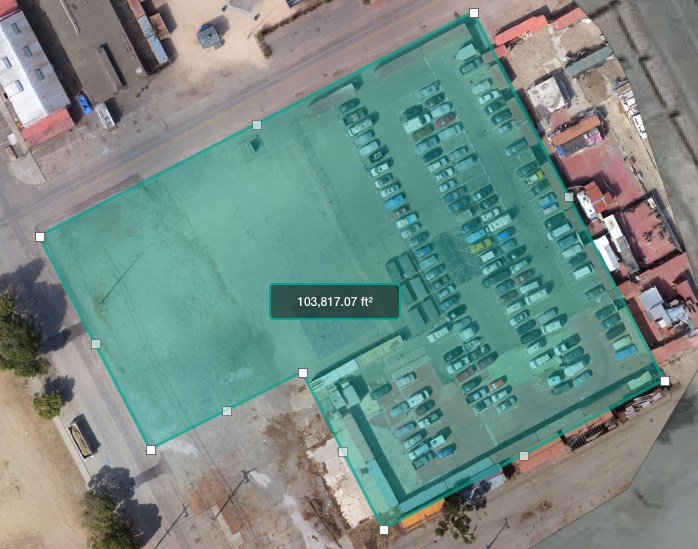 Add markers and text boxes to your annotation.




Uploaded overlays can be added to your annotation as well.



4. When you are finished with your annotation, name it, and click Save to save it to your annotation list.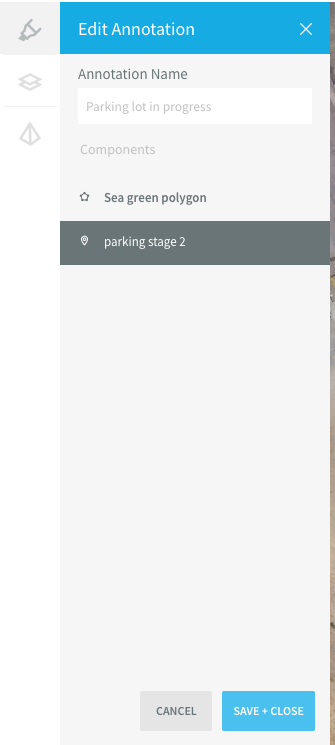 5. Make changes to a saved annotation by selecting the annotation and clicking the edit button.