The Skycatch Support Center encompasses an extensive repository of meticulously crafted articles, comprehensive guides, and a wealth of informative resources, all thoughtfully designed to provide invaluable assistance, insights, and solutions tailored to enhance your experience with Skycatch's array of cutting-edge products and services. Our commitment to your success is evident through this dedicated hub, which aims to empower you with the knowledge and tools necessary to maximize the utility and effectiveness of Skycatch offerings.

Clicking Skycatch Support Center will direct you to the site.

Overview of Skycatch Support Center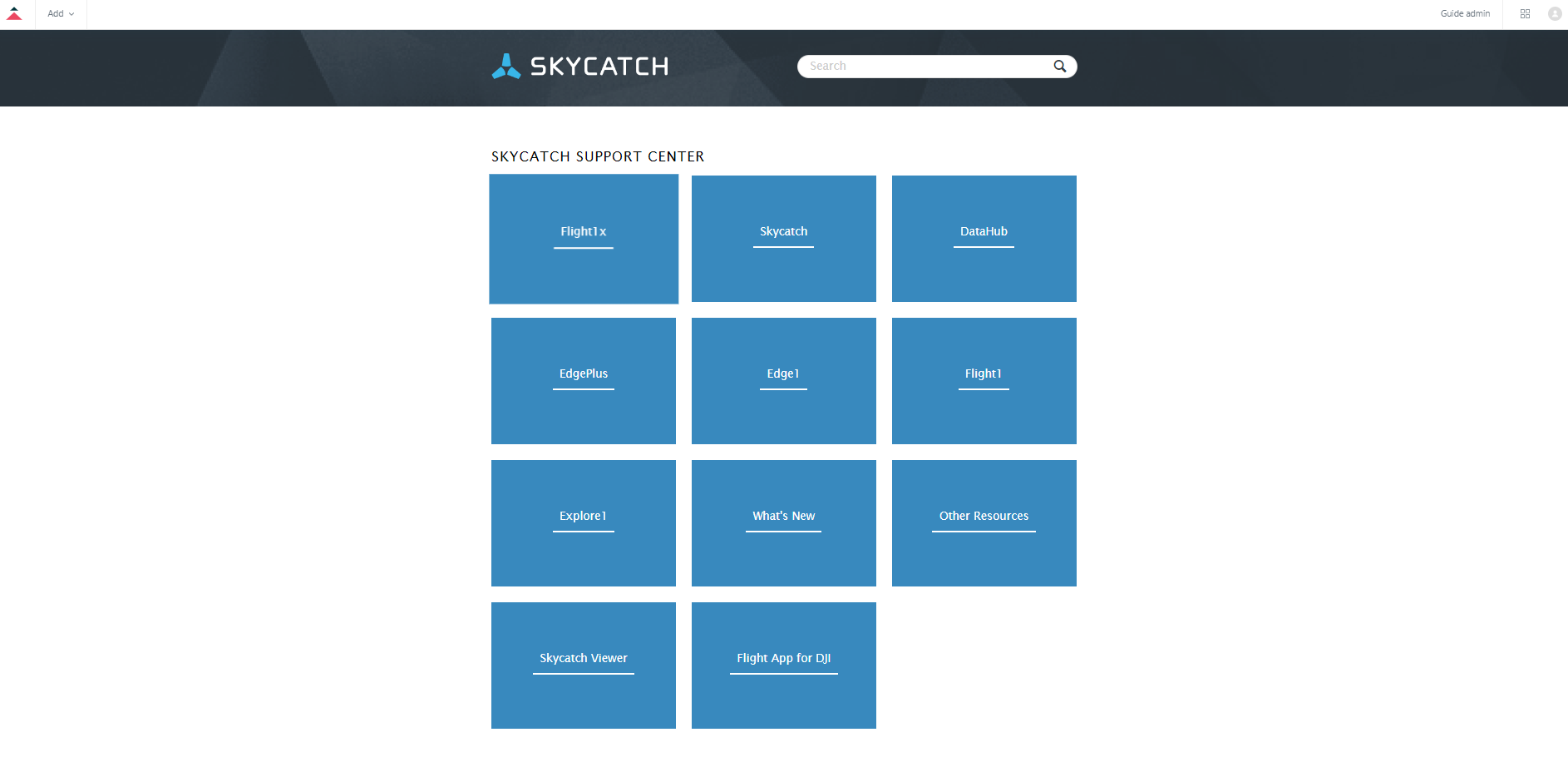 To explore Skycatch Support Center articles, click on the desired panel. For instance, to find information about Datahub, hover over its panel and click. It's that simple!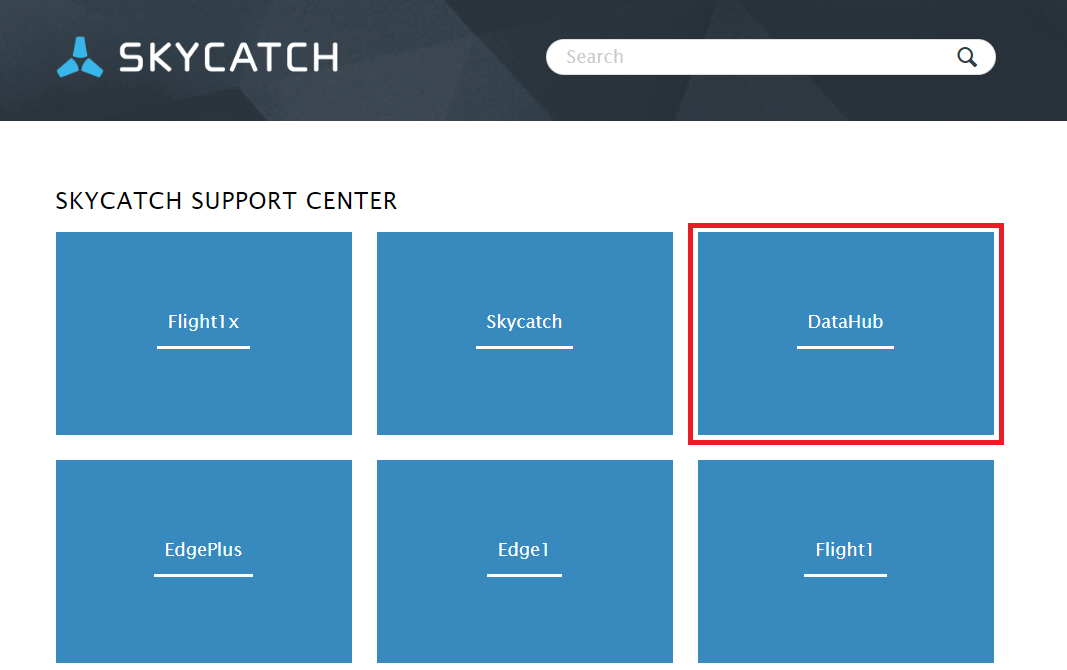 Once you click, you'll be directed to various Datahub categories. Select a category and click on the article link that you believe will provide the assistance you need.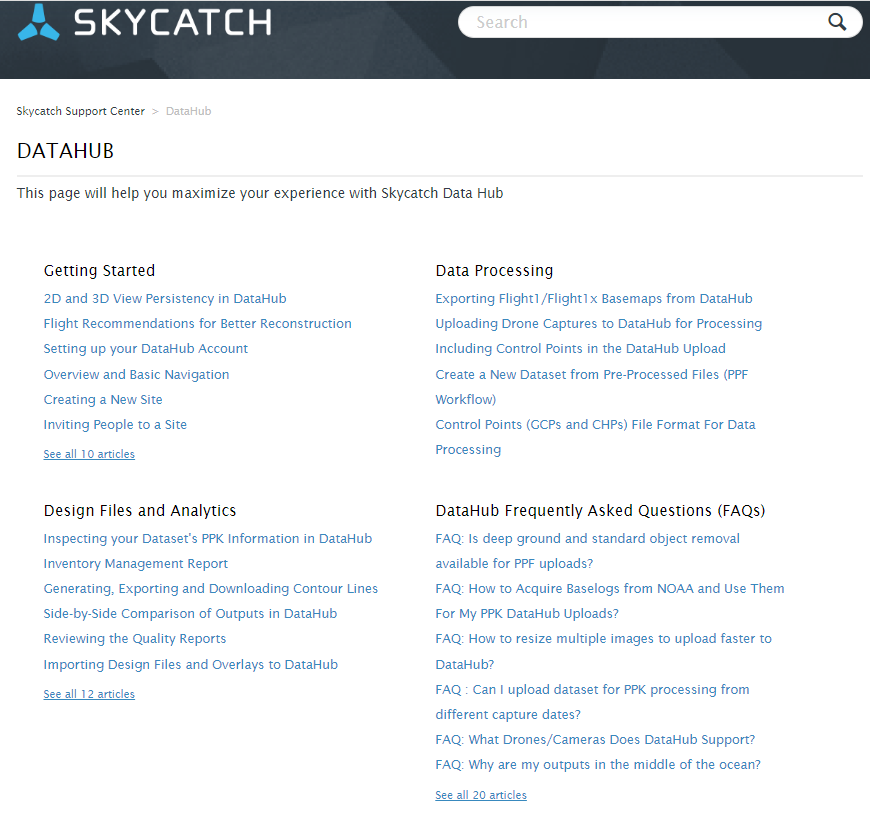 The primary aim of the Skycatch Support Center is to streamline the process of helping customers locate the necessary assistance and effectively resolve any challenges they might encounter.