Important:
The following procedure is not applicable for Highwall Scanning datasets uploaded into DataHub.

Newer drone cameras could generate higher-resolution images than average/older drone cameras. This means that size of a single image file could be larger since it contains more data (more surface captured in a single image).

As an example, the Zenmuse P1 camera generates a 45-megapixel image. In comparison, the DJI Phantom 4 RTK camera outputs only 20-megapixel images.

An expected trade-off in capturing more data with higher resolution cameras is an expected increase in waiting time when uploading a dataset to any cloud storage.

If your internet network speed is not enough to handle fast uploads, an easy alternative is to downsize the multiple images using a third-party app, prior to uploading a dataset into DataHub to save time.
How do I downsize/ resize my images?
Note: this procedure is applicable only for Windows OS. This procedure will save time in uploading to any cloud storage.
1. Download and install the "Resize Image" Windows application from the official Microsoft app store.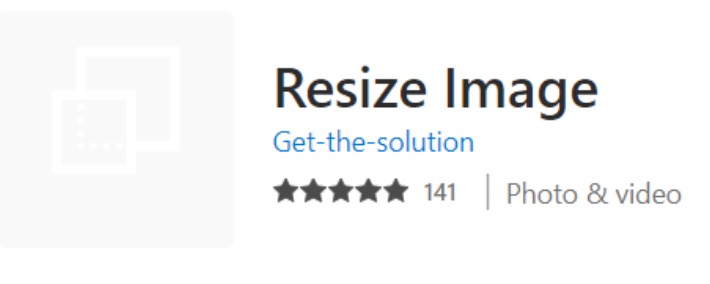 2. Open the application and select the following settings to downscale the image by a factor of 50% for width and height.
Observation: You are only allowed to downscale to half the image size for M300, any other downscaling factors are not allowed in DataHub and can compromise the processing.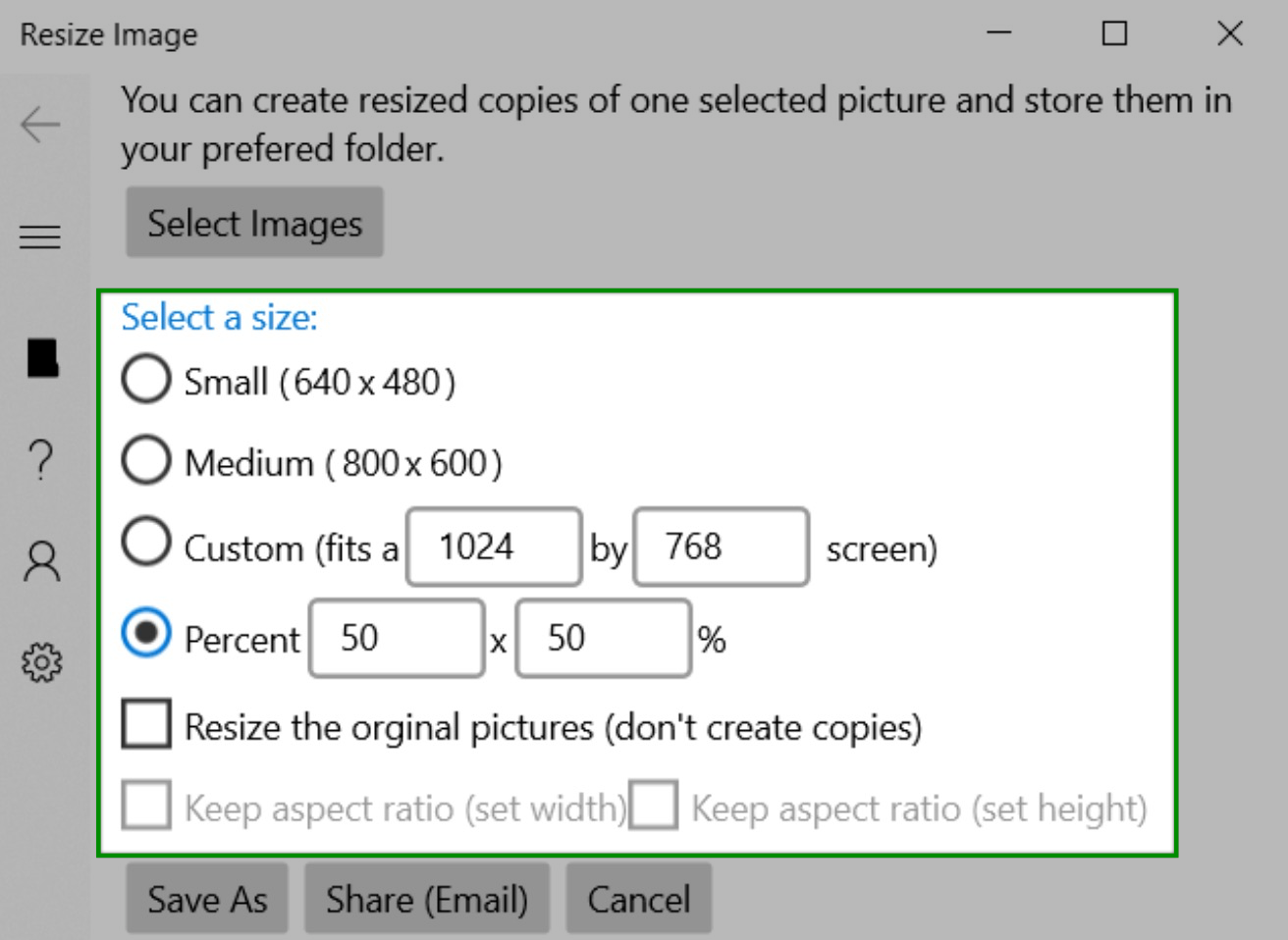 3. Create a resized copy of your mission folder. Just click "Select images" and navigate to the folder containing the original/full-size images. Then, select all images inside the folder by holding the left mouse button from the top left to the bottom right of the window.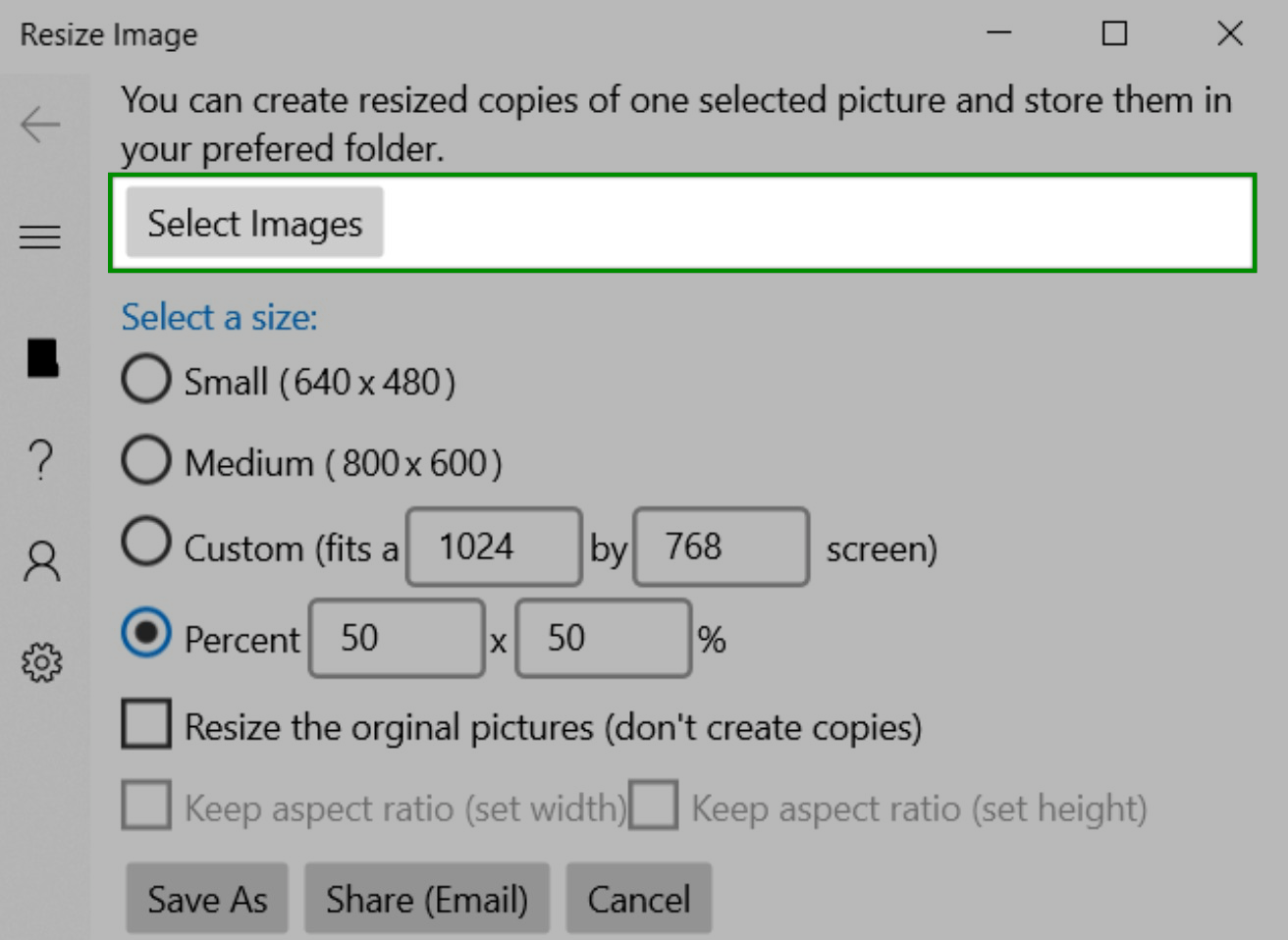 4. Save the resized images in a new folder. You can click on the "Save As" button to select the output folder (the name of which should be easily differentiated from the original folder). You should see all of the images listed in the app window showing the original vs the resized images.

5. Wait for the app to resize the selected images. Once done, confirm that all resized images are in the output folder after the program has finished (if there is any set of images missing from the output folder, rerun the program for just those images).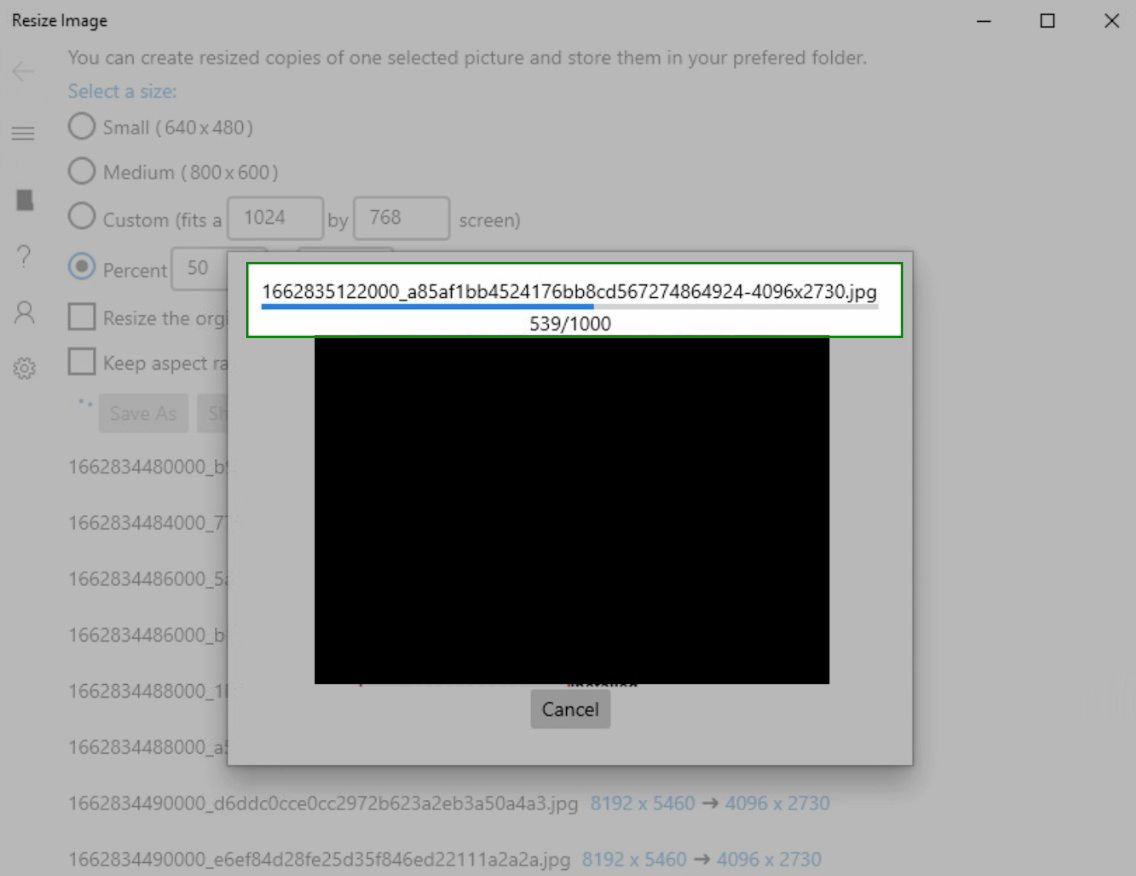 6. If there are multiple mission folders, the full procedure above should be done one by one for each folder.
7. Now you are ready to upload the new folder(s) containing the downsized images to DataHub!
After the upload is finalized, you will be able to proceed to the next steps to input your drone and base logs, select your desired outputs settings and finalize your submission.


If you still have questions, feel free to contact us at support@skycatch.com.