How to: Import DSM to Flight1
Once you have generated a DSM file from Edge1 or DataHub, this can be used as an overlay on Flight1 for your next mission planning.
1. Connect your iXpand drive containing the DSM file to your iPad using the lightning port.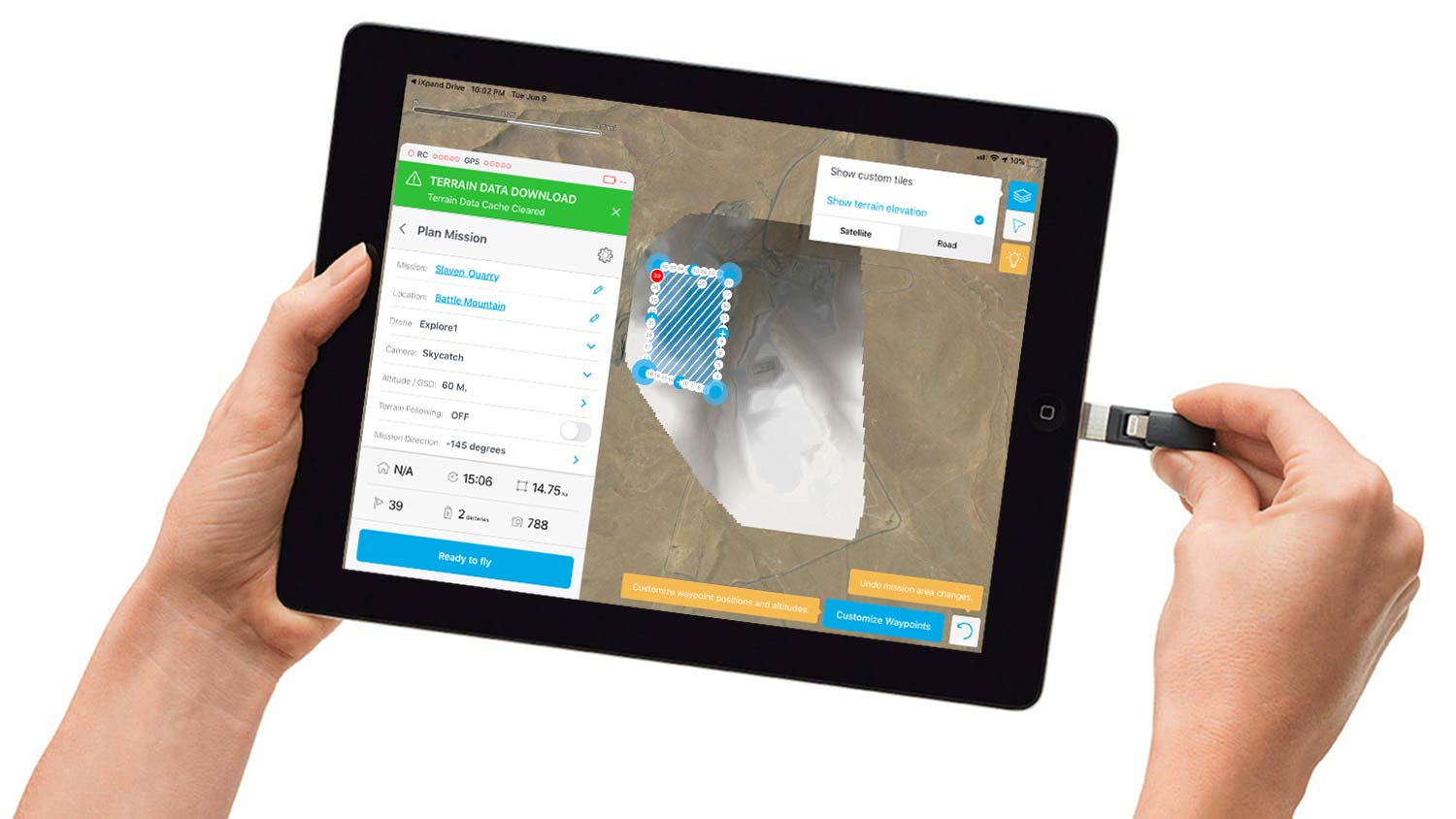 2. After choosing the DSM file, you should be presented with Flight1 as a possible app to access the file. Once the file has been transferred to the Flight1 application, you will be able to open and view the DSM.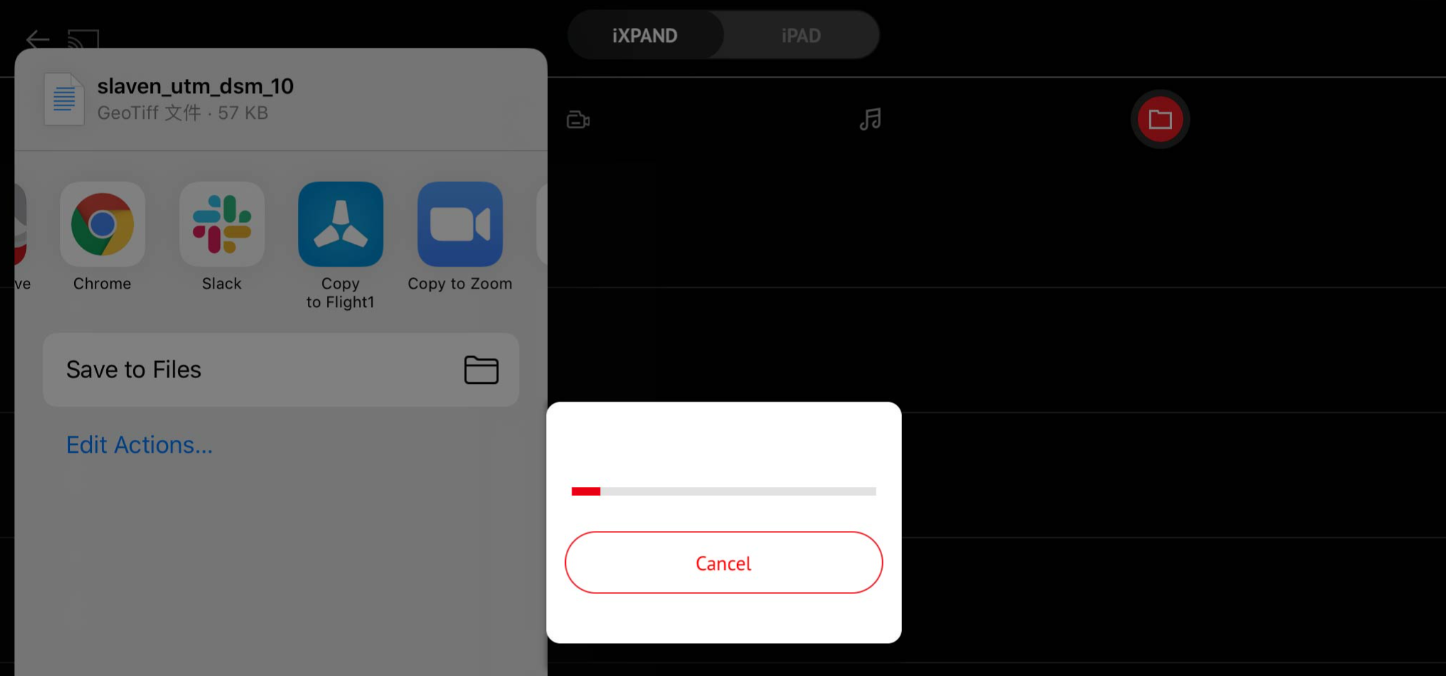 3. Once the file has been imported to Flight1, the DSM location will automatically open, and you can access the DSM by selecting "Show terrain elevation" from the menu located at the top right corner of the screen. You can switch the display of the DSM on or off as needed.