DataHub supports a range cameras that can be mounted on different drones. These cameras and drones have undergone a rigid quality checking procedure to make sure that they are able to produce high quality and accurate data/ maps.
Recommended Drone - Camera combinations
List of the supported drones:
Explore1

DJI Phantom 4 RTK

DJI Matrice 210 RTK + X7 (35mm)

DJI Matrice 300 RTK + Zenmuse P1 (35mm)

Wingtra VTOL +

Sony DSC-RX1RM2

Trinity VTOL +

Sony DSC-RX1RM3

Phantom 4

Phantom 4 Pro

DJI Mavic Pro

Mavic 3 Enterprise
They can be also be categorized by processing/mission types. See table below: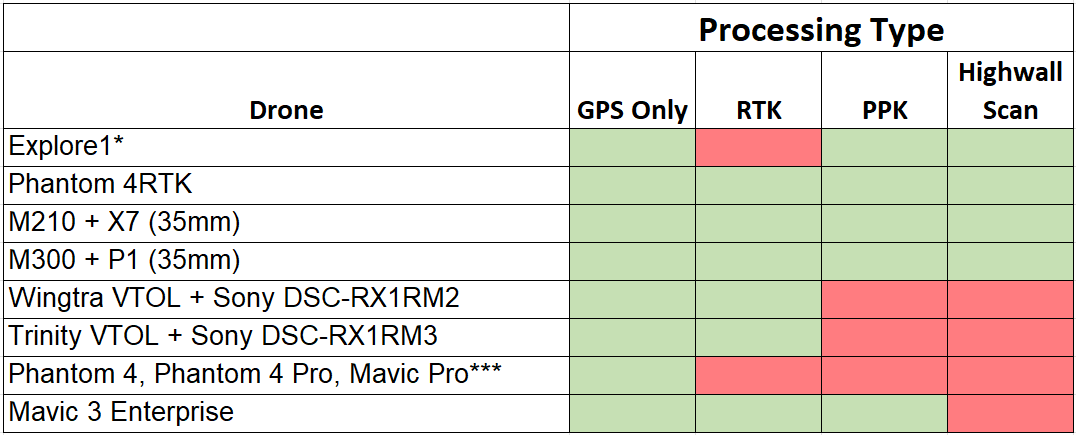 * The Highwall Scan (HWS) supports the Explore1 drone but no High Resolution 3D Mesh.
***These drones does not have built-in RTK capabilities thus limiting the available mission types.

More drones will be added to the compatible list. Please stay tuned.