Procedures
In order to check the coordinate reference system (CRS) of raster data like Digital Elevation Models (DEM, DSM, DTM) and Orthoimages, follow the steps below:
1. Install QGIS. It is available for macOS and Windows. Visit their site here.
2. Open QGIS and import the raster file to check its CRS.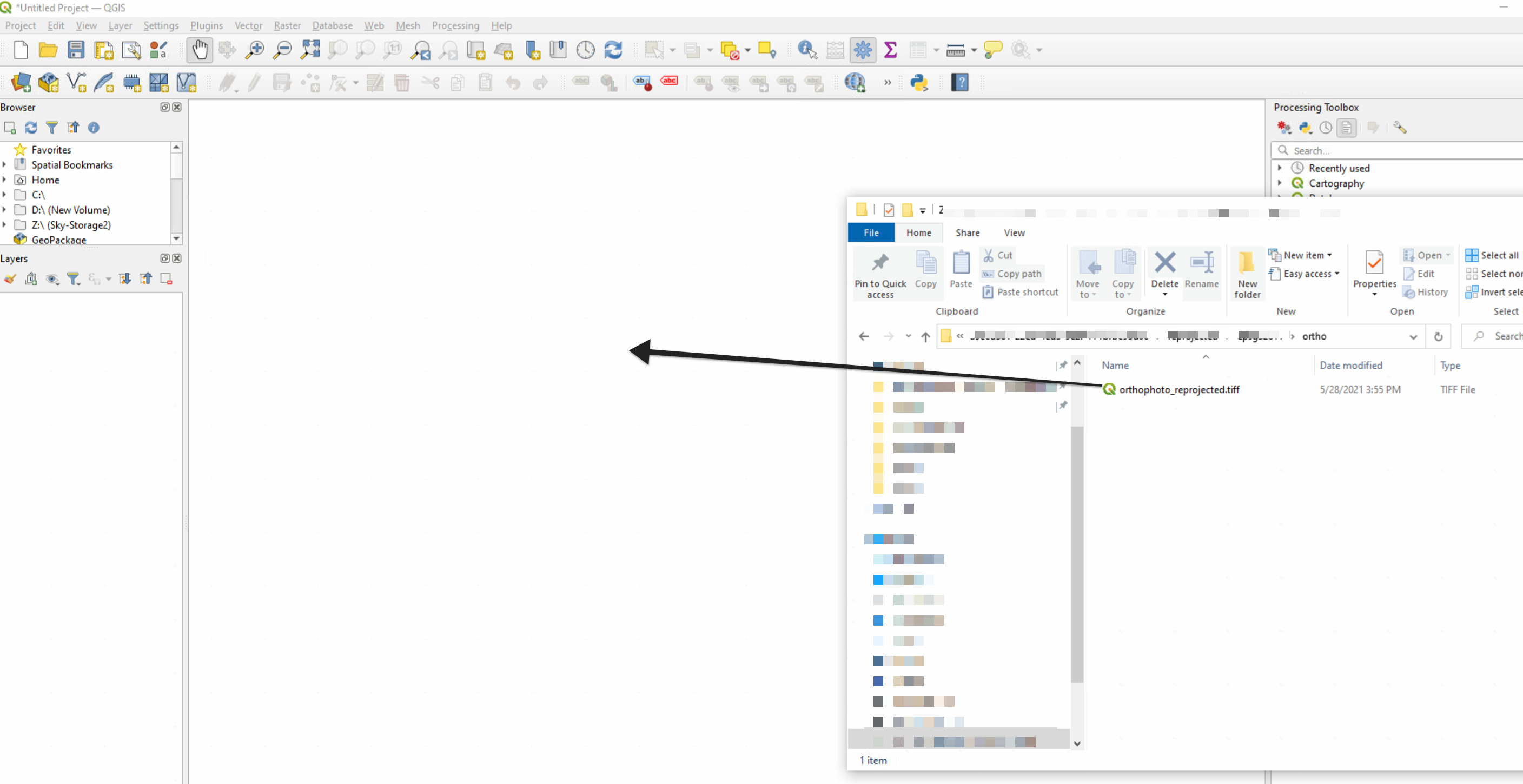 3. Once the raster file has been loaded and displayed, click on it from the Layers list and go to Raster > Miscellaneous > Raster Information.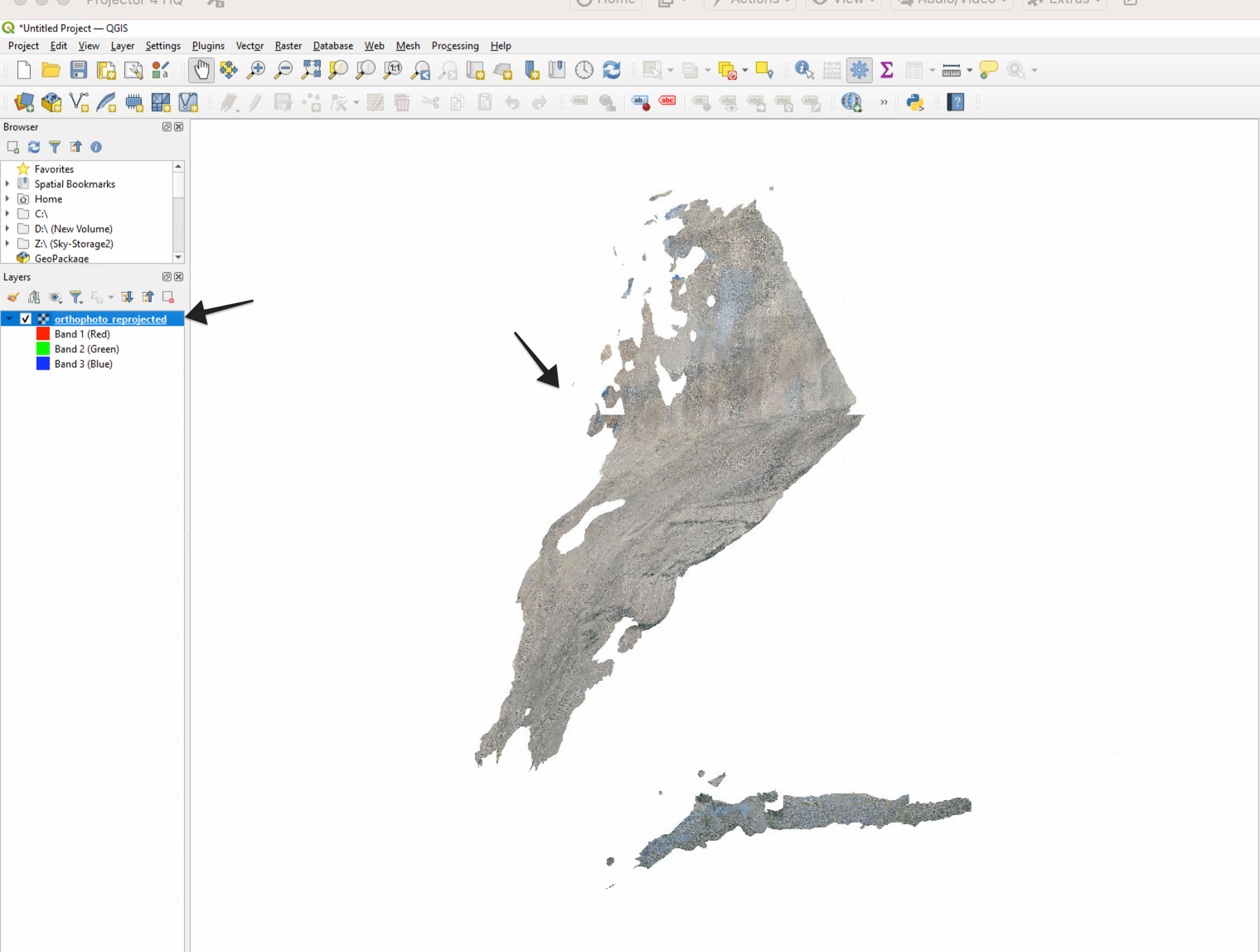 4. Select the correct raster file as the Input Layer.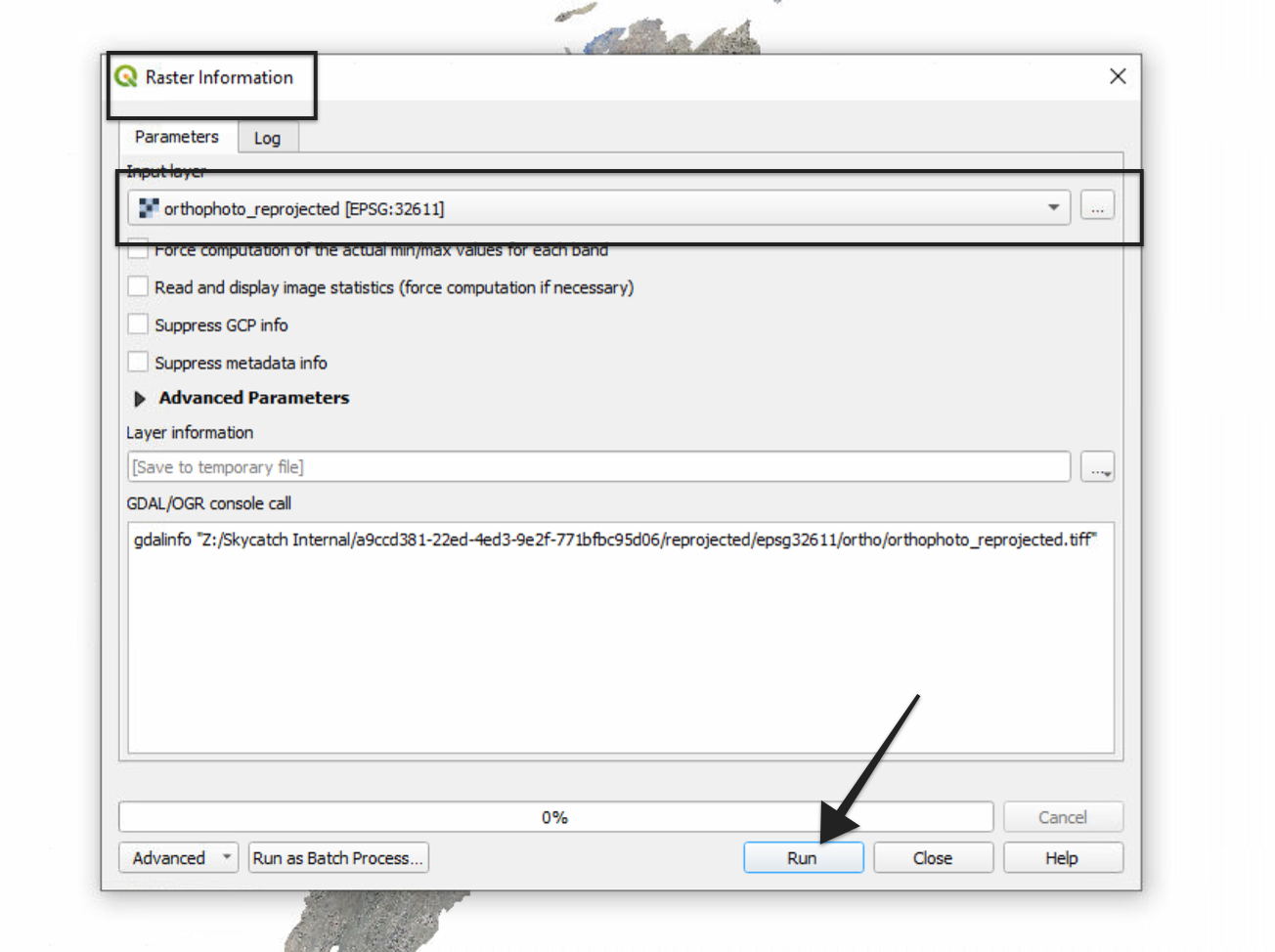 5. Finally, carefully analyze the log view window that will be displayed after clicking run and verify the coordinate system.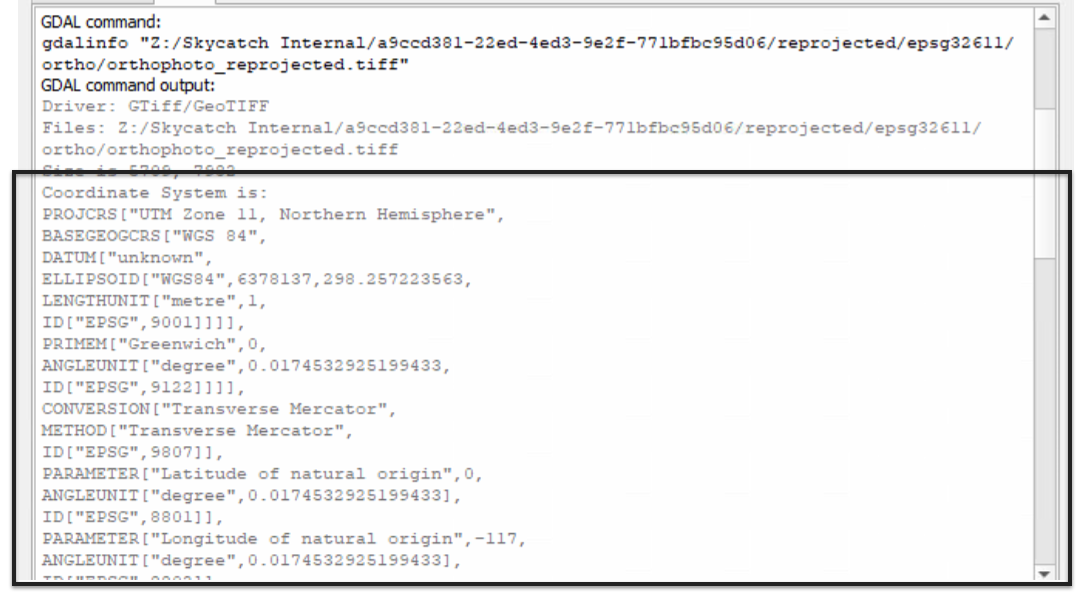 The image above shows that the raster CRS is UTM Zone 11 North.
There are instances when the pointcloud crs cannot be determined. This is can happen when the loaded pointcloud is localized or not well defined.
In these occasions, when you run the Raster > Miscellaneous > Raster Information, it is expected that the raster crs will show up as unknown.