Importing a Custom Base Map to the Flight1 App
The Flight1 app uses built-in maps from Apple which may not have the latest satellite information, especially mine sites that change almost every day.

Most surveyors prefer a more realistic look of a site to plan their mission. With the Flight1 app, you may now import custom base maps that can be generated from DataHub or EdgePlus to have a more up-to-date look at your site.
To export a base map from DataHub, visit our support article: Exporting Flight1/Flight1x Basemaps from DataHub.
Once exported, follow the steps below:
For Mac users, the easiest way to import is by using AirDrop. Select the base map file, right click and select Share > AirDrop. Select the iPad (where the Flight1 app is installed) if it is in the same network. Make sure that the iPad has enabled receiving files from all sources.

On the iPad, select Flight1 to open the file if a dialogue appears.

If the import is successful, the app will display an alert.
For Windows users, another option for importing the file is by using a USB (iXpand) or by sending the file via email.
Note: The custom base map layer can be turned On and Off by selecting the option in the drawer in the right top corner.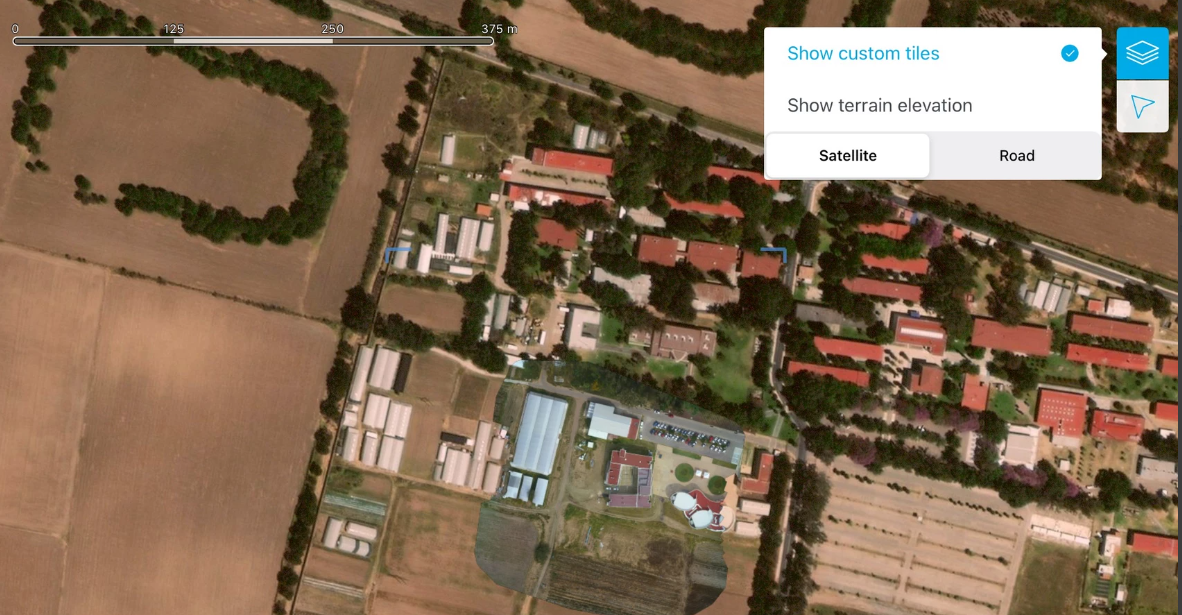 Feel free to reach out at support@skycatch.com if you need more assistance on this. Our support team is available 24/7.