We recommend maintaining your free trial as there is no charge for your 30-day free trial on Skycatch. However, if you would like to end your free trial, follow the steps below.
Note that when you cancel your Free Trial, all remaining free trial days will be cancelled from your account.
1. Click on the User Icon in the upper right hand corner of your screen and select Settings. Click on Billing Settings and select "Add or modify credit card or subscription"
2. Scroll down to the Timeline section on the right hand side of the screen. Click on "Cancel this subscription."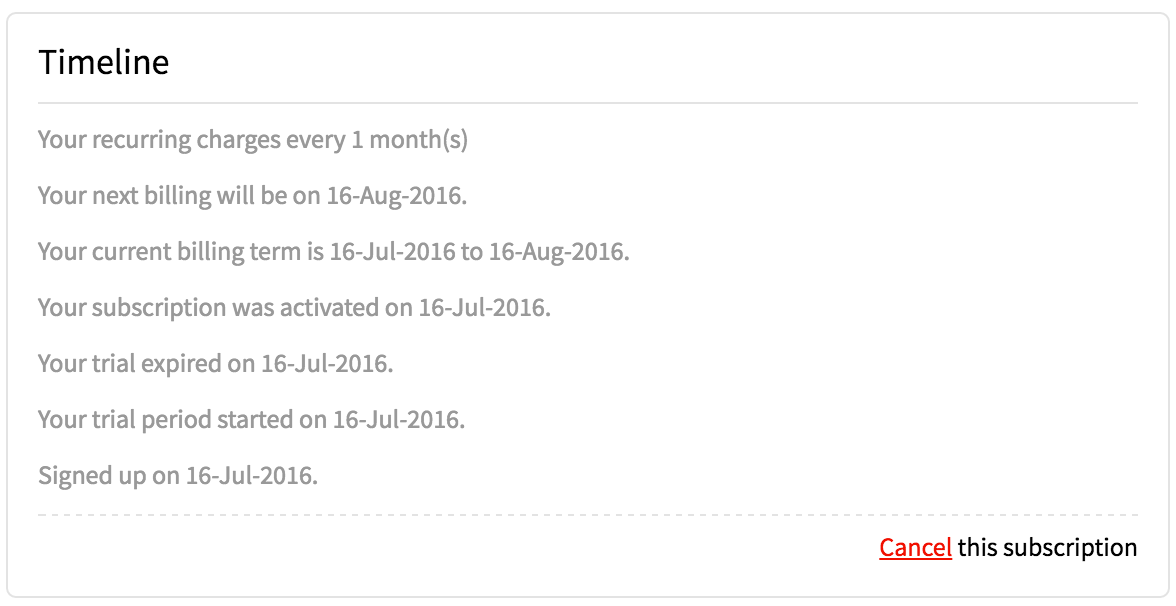 3. You'll see a window with two available options for cancellation and a text box for leaving your reason for cancellation. Select the cancellation option you'd prefer and click "Cancel Subscription."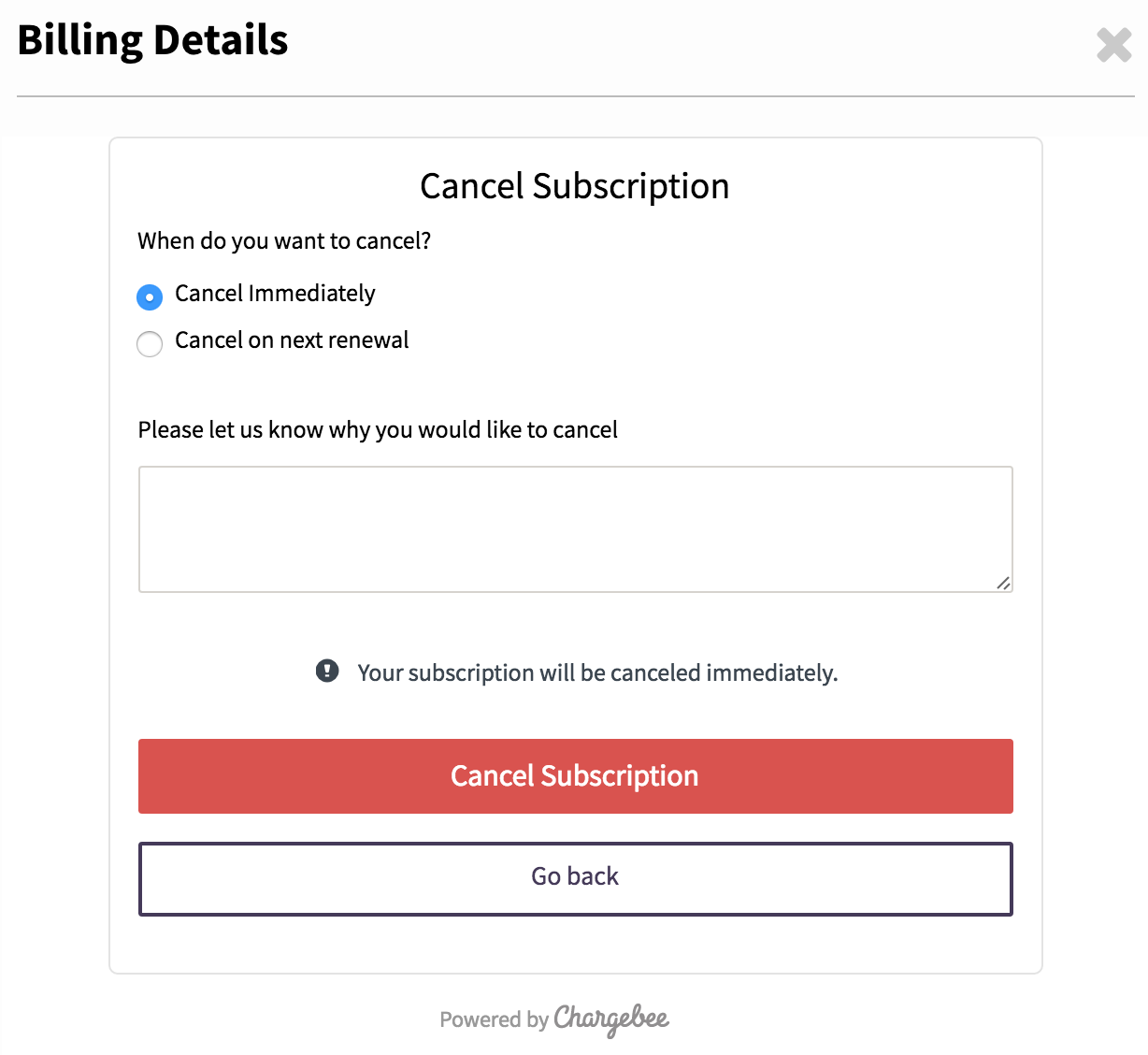 4. This will remove your credit card information (if it was on file) and will show that your account subscription is on the free plan. Rest assured, you will not be charged while you are in the free plan.

You can reactivate your plan at any time, visit "Update Your Skycatch Billing Information" for more details.