The Mission logs should be provided to investigate any issue that occurs during a flight. They can be shared to Skycatch by any of these three methods.
A) How to configure your AirData Account (recommended method)

More information about creating a free AirData account is found here https://airdata.com/

After the account is created, log in to AirData and click in the My account option at the Top Right corner.





To see your user token, go to the Auto Upload Token option in the Left Menu.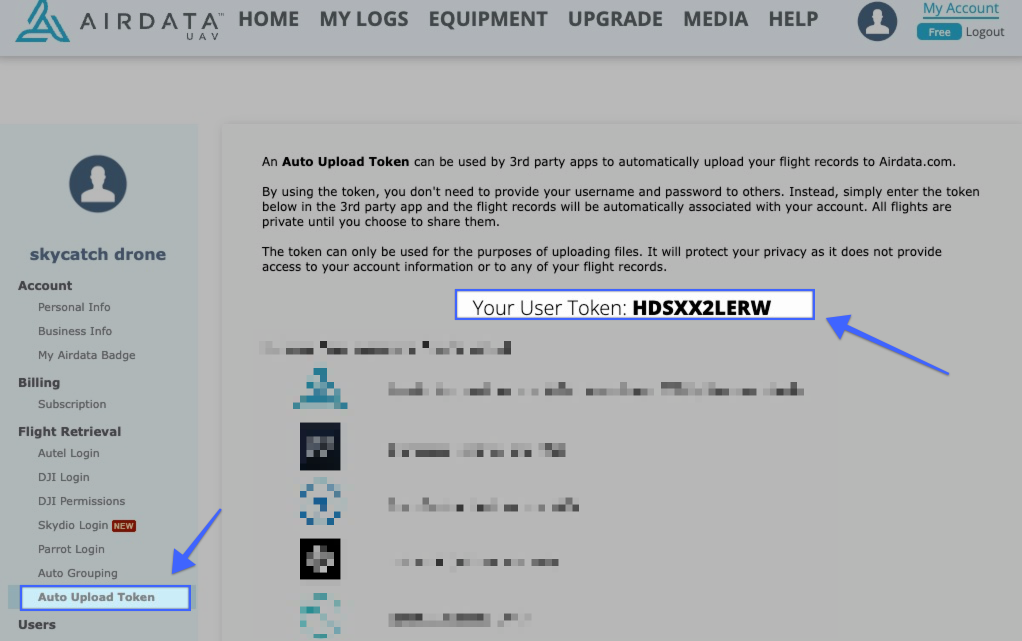 Then in Flight1, go to Settings > AirData Account > Configure. Then enter your AirData User Token.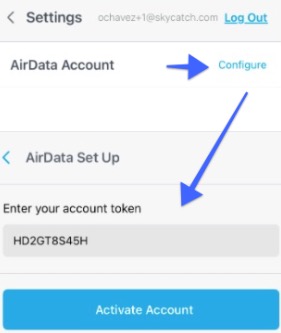 Please make sure that you have the Auto-Sync option always enabled. Sync the pending missions and confirm that the Upload status says "All synced".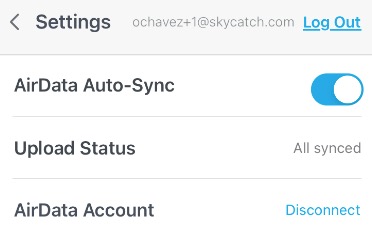 Find the mission to report by going to your AirData online account and click the share icon from the right-top corner.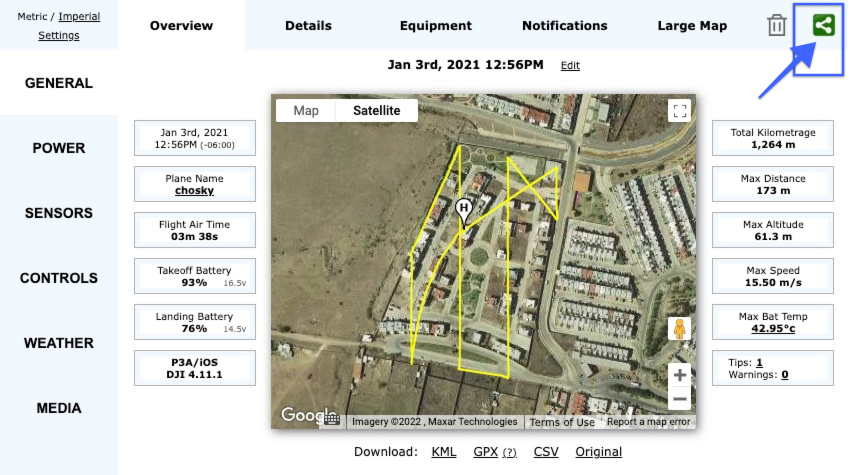 Enable all the information options to share as it shows below. Once enabled click on "Create a unique sharing link"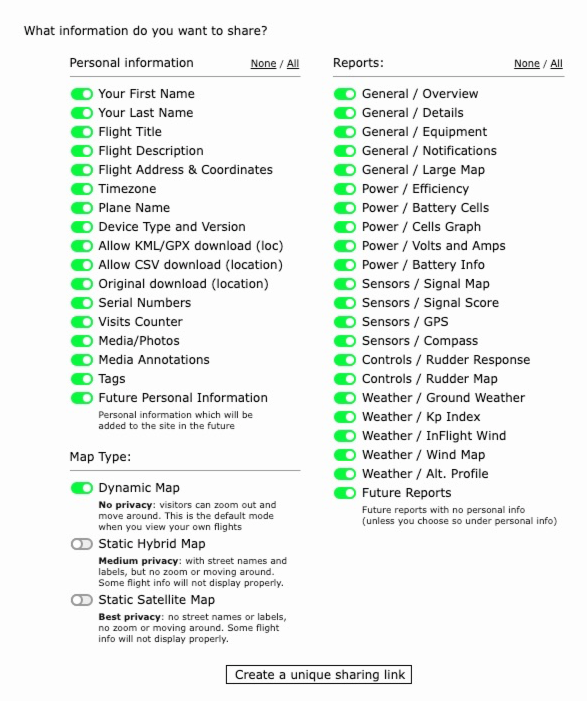 Copy-paste the shareable link.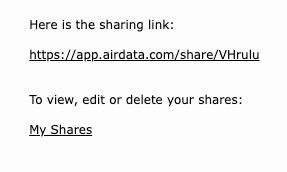 B) If you do not have an AirData account already configured (Slow method)


In Settings, If you do not have already configured an AirData Account, click on Configure entering the following token HD2GT8S45H for transferring to our Support Skycatch account.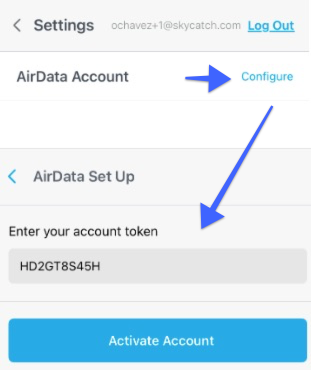 Confirm that the AirData Set up is successfully connected. Then enable the AirData Auto-sync option. After doing this, the syncing will start once there is a stable internet connection and the syncing status will show progress.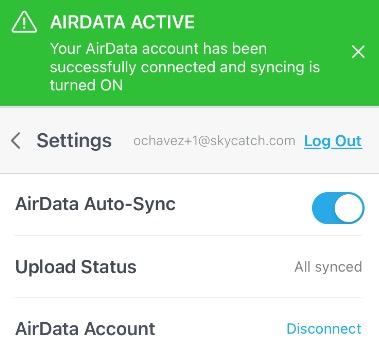 IMPORTANT: We strongly recommend leaving the iPad connected to stable internet connection until the status changes to "All synced" as the syncing could be delayed if there are many mission files.
C) If you are not familiarized yet with AirData and prefer to manually export all missions from Flight1 (fast method)

You can manually obtain any Mission logs from Flight1 by clicking "Export All" from the missions' list and share the contents of the export.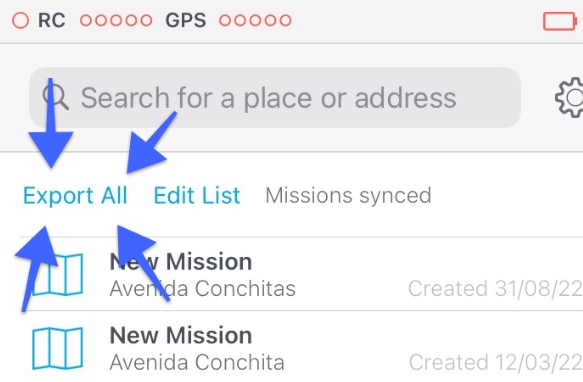 Contents Example: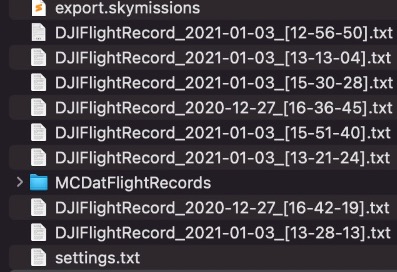 For further assistance or questions about the above, please contact Skycatch support support@skycatch.com .